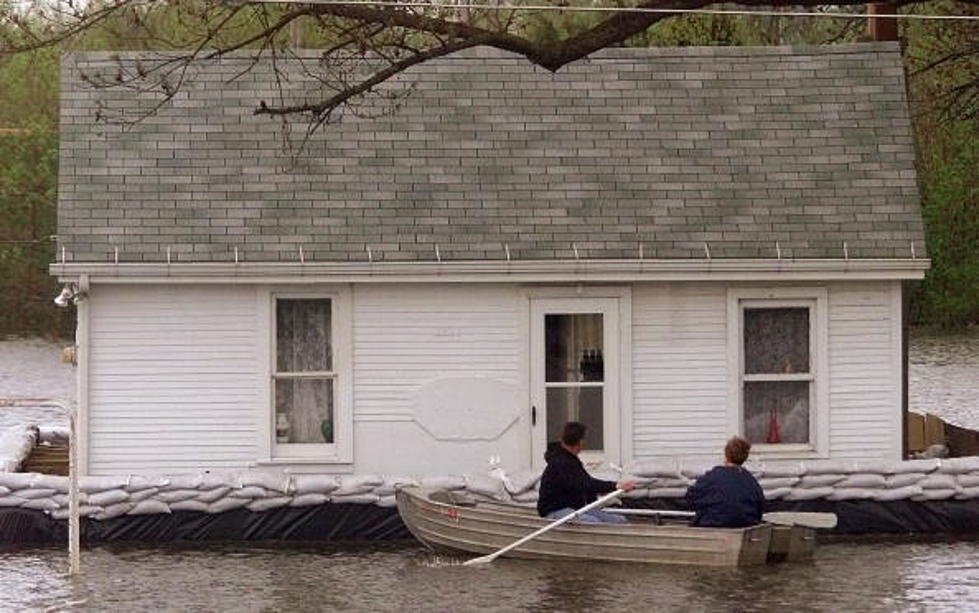 Warning, Flooding Possible For Portions Of New York State
AFP via Getty Images
The National Weather Service in Buffalo, New York has issued a flood warning for portions of Western New York state. The weather to end the month of March is not exactly what you would call going out like a Lamb.
The flowers are trees are starting to open and the pollen is starting to flow in the air. However, this weekend, the water may be flowing in areas that are prone to flooding along the Great Lakes.
Strong winds from the south and southwest will move the water from Lake Erie toward Buffalo and Dunkirk and residents are being warned to keep an eye on the water levels and waves.
Flooding is likely along Route 5 in Hamburg,
Buffalo Harbor and Canalside, Dunkirk Harbor, and other flood
prone locations. Very high wave action will also result in
significant shoreline erosion.
The wind and rain will not be letting up too soon in The Empire State. April showers have started early.
For most who have a basement or cellar in New York State, the fear is that a power outage would prevent their sump pump from running an their basement may on too much water. A pro tip, if I may offer that, is to make sure that the gutters and downspouts move the water away from the building. Too often the water that the gutters collect gets drained back down in to the ground and toward the foundation.
Incredible Photos Show The Power Of Mother Nature With Flooding In Morris New York
Heavy rains the last few weeks in Central New York have taken their toll. These photos from Morris New York show the power of Mother Nature and rain in full.
Yellowstone National Park Rebuilds After Historic Flooding
After catastrophic flooding damaged portions of Yellowstone National Park in June of 2022, major reconstruction was necessary to make the park passable again. The following are photos of the improvement projects at Old Gardiner Road and the Northeast Entrance Road. All photos are courtesy of the National Park Service, photographer Jacob W. Frank.