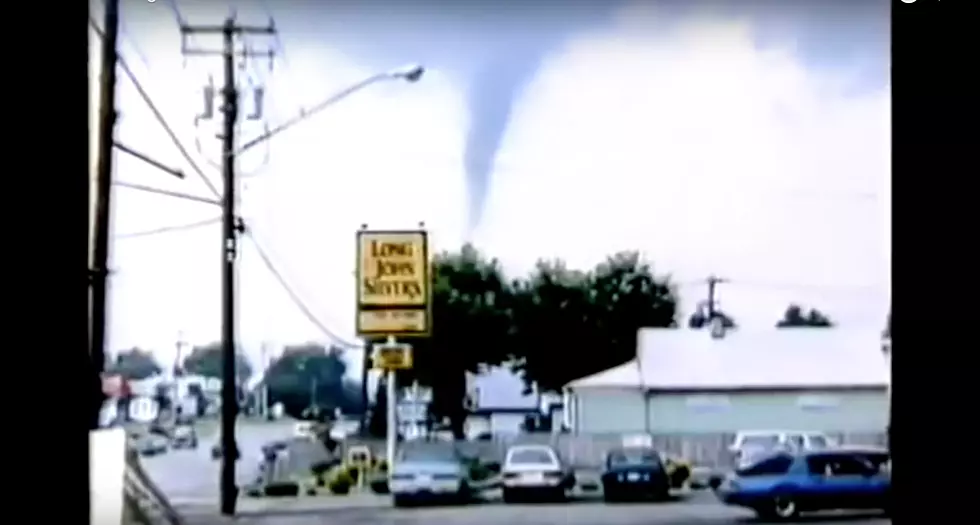 Four Memorable Western New York Tornadoes
Credit: WIVB
Tornado watches aren't common in WNY, but it's not as if a tornado has never happened here.
Enter your number to get our free mobile app
Here are four times a tornado hit Western New York, in a big way.
Most recently, a series of four tornadoes caused damage to the Hamburg Fairgrounds in 2017. Dubbed the "Fairnado," the F2 tornado ripped through Orchard Park, Hamburg, and Holland on July 20, 2017, causing over $3M in damage to the fairgrounds.
Genesee County sees it's fair share of severe weather activity, and in 2009 a F1 tornado touched down near Darien Lake amusement park on July 26.
The Holiday Showcase restaurant was famously damaged, along with a few homes during a tornado in Cheektowaga in 1987.
Check out this old footage from WKBW-TV reporting on the tornado that touched down in Cheektowaga on July 30, 1987.
And the record for the strongest tornado on record for Erie County? That distinction goes to Eden, NY.
On August 19, 1970 an F3 tornado ripped through the area, uprooting trees and dramatically taking a house off its foundation.
According to a news article from The Oneonta Star's August 21, 1970 edition:
"A woman and her three children, one a three-week-old girl, survived the twister by taking refuge in the basement of their home. The house was lifted from its foundation and demolished. Part of the foundation, opposite where they were huddled, caved in."

 
10 Things You Didn't Know Were Invented in Buffalo