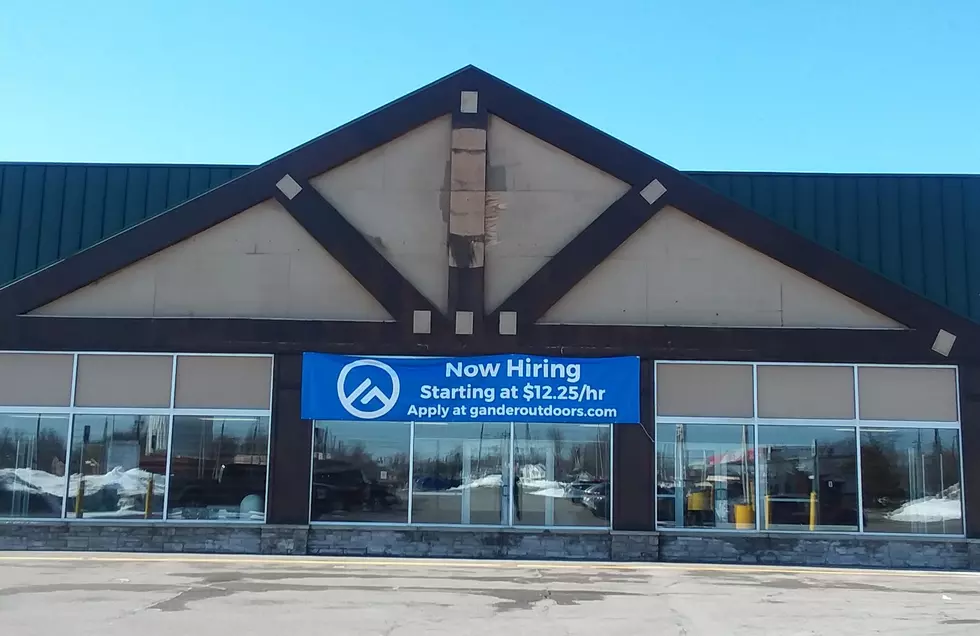 Gander Mountain Stores Reopening?
Dale Mussen photo
It was back last April when I happened to see a large sign on the outside of the Gander Mountain store on Young Street in Tonawanda that the chain was going out of business and that all inventory would be liquidated at a substantial savings to customers.
Gander Mountain declared bankruptcy and those former stores have remained vacant until just recently when another sign went up at the Young Street store that prospective employees of a new store could apply at ganderoutdoors.com.
Camping World bought Gander Mountain out of bankruptcy and stores will be opening again under a new name in many of the former locations with a number of new locations as well.  The new stores will be known as Gander Outdoors specializing in hunting, camping, fishing, shooting and other sports items.
That sounds a lot like the Gander Mountain stores that closed last year. Apparently all the inventory had to be sold off to satisfy creditors under the bankruptcy ruling and now those vacant stores will be stocked with new merchandise.
No word yet on just when those new Gander Outdoors stores will open or if any new locations in this area will be added.