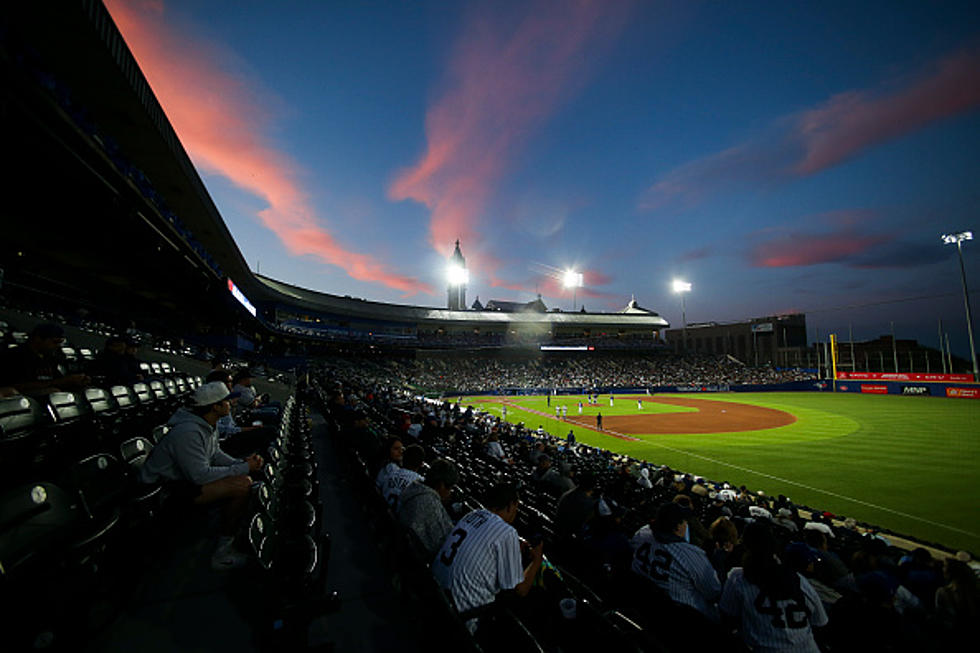 Get ALL Of The 2021 Buffalo Bisons Games Tickets For FREE!
Getty Images
The Buffalo Bisons are back!
The herd just wrapped up a 6 game sweet of Syracuse and have some serious momentum going into the next two weeks before they return to Buffalo. The Buffalo Bisons will return to Sahlen Field on August 10.
It may have been a long time since you went to a Buffalo Bisons game, but there is no reason not to go. I admit, I rarely went to a Buffalo Bisons game, but after going to a few Toronto Blue Rays I remembered how fun baseball games are. The Bisons are making it very easy (and cheap) to go to a baseball game when the Herd returns.
Tickets are only going to be 10 bucks for every single Buffalo Bisons game.
If you buy a 2022 Buffalo Bisons season ticket, you get a ticket to go to every single Bisons game that is left in 2021. That is 23 home games that they will be playing here at Sahlen Field.
If you want to rent a suite for next season, they are available to book. It sounds like a great idea for a birthday party. The suites are $259 per game. What do you get with the suite? 12 game tickets, a pre-game appetizer of chips, pretzels & dip, a Sahlen's hot dog station and a case of Coke.
The Bisions are making it easy for you to go to a game in 2021 and 2022. Some of the best memories are made at the baseball field so, take advantage of the cheap rates today when tickets go on sale!
Tickets go on sale today Monday, July 26 at 10 am.
13 Things That Should Be In Every Welcome To Buffalo Gift Basket
LOOK: Here Are 30 Foods That Are Poisonous to Dogs
To prepare yourself for a potential incident, always keep your vet's phone number handy, along with an after-hours clinic you can call in an emergency. The ASPCA Animal Poison Control Center also has a hotline you can call at (888) 426-4435 for advice.
Even with all of these resources, however, the best cure for food poisoning is preventing it in the first place. To give you an idea of what human foods can be dangerous, Stacker has put together a slideshow of 30 common foods to avoid. Take a look to see if there are any that surprise you.