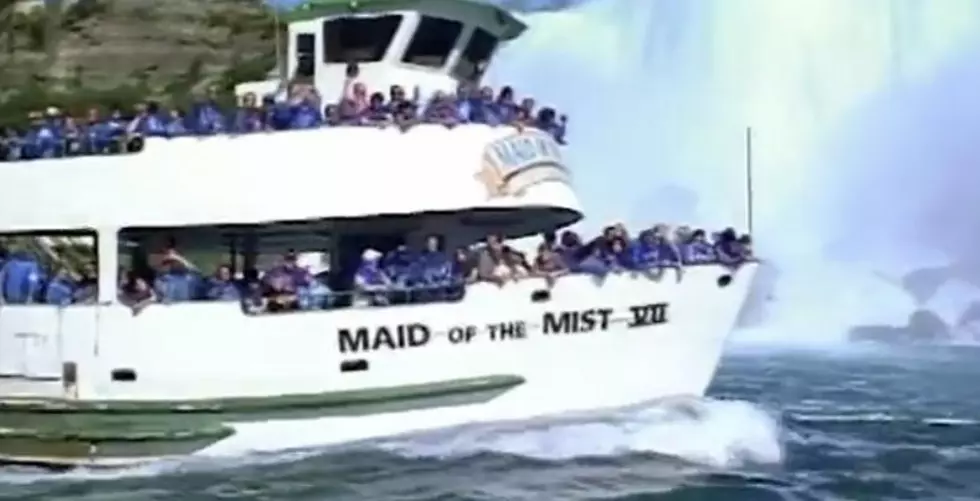 The Maid Of The Mist Reopens This Week
Photo Credit: YouTube
Since 1846 and continuously since 1885, Maid of the Mist vessels have carried millions of passengers to the base of Niagara Falls for an iconic, up-close view of one of the wonders of the world.
Enter your number to get our free mobile app
The first days of the 2020 season will be no different but later this season, two new all-electric, zero-emission Maid of the Mist vessels are expected to be placed into service, marking the advent of a new era for one of North America's longest-running tourist attractions.
The James V. Glynn and Nikola Tesla are currently in the water, going through a rigorous U.S. Coast Guard approval process.
The 2020 season, was delayed due to the pandemic, but is scheduled to begin Friday, June 26, with reduced operating hours from 10 a.m. – 4 p.m.; departures will be every 30 minutes.
"In order to provide safety for our associates and guests, all tours will operate at 50% capacity," said Maid of the Mist President Christopher M. Glynn. "Our team developed a Maid of the Mist Density Reduction Plan, which is extensive in its approach to safety. The plan was submitted to and approved by the state."
The plan also includes:
All visitors will be required to wear a face-covering as a condition of admission.
And there will be various social distancing as well as cleaning and sanitizing procedures in effect
Adult tickets are $22.25; Child Ticket (6–12 years) $13.00; children 5 and Under are free with accompanying adult. Guests are encouraged to purchase tickets online at https://store.maidofthemist.com.
This is no match to the wonder and spectacle of the Maid of The Mist, but this will give you an idea of the iconic ride...

READ MORE: See how some companies are changing their businesses to combat COVID-19