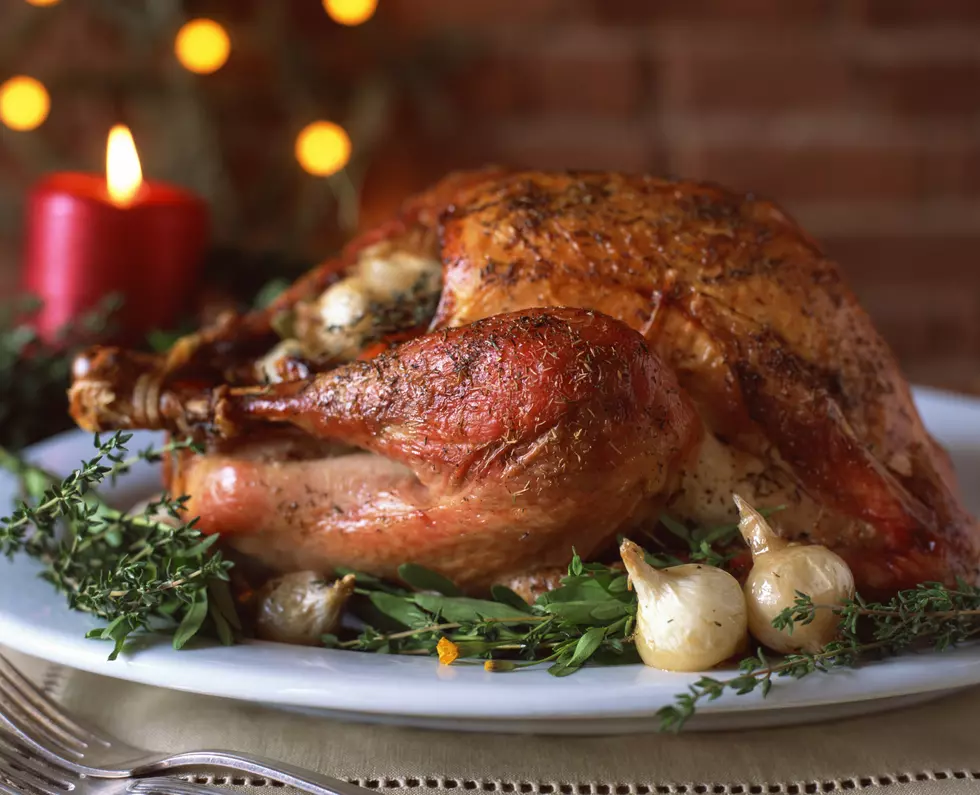 Get Your Thanksgiving Turkey For Free This Year At BJs
Creatas Images
Thanksgiving is just two weeks away.  If you're already starting to make your preparations, you might want to head over to BJ's for the turkey.
You could get it free.
BJ's has a special offer going on for their club members that you should be aware of.  They're giving Butterball turkeys away for free.
Well...that could be a little misleading.  It's not like people will just be standing outside the doors at BJs handing them out.  The turkeys are free if you are a member and you purchase some other items.  But that being said, if you do get those other items, you do not have to pay for the turkey.  So essentially, it really will be free.
Here's what you need to do:
1.  Get your digital coupon from their website.
2.  Purchase 4 items from their list of specific items.  The list includes over 150 items.
3.  Go home and cook your turkey.  They aren't going to cook it for you too...
Some of the items on their list include:
Tide Pods
Crest Toothpaste
Pampers Swaddlers
Gillette Fusion razors
Charmin Essentials toilet paper
Swiffer floor care items
Click here to see the entire list of eligible items.
Thanksgiving could look a lot different this year.  For weeks now, they've been saying that it might not be a great idea to have too many people gathering for Thanksgiving dinner this year.  Recently, health experts suggested that we don't gather in groups larger than 10 people together at a time.  It's going to be a tough thing to do considering many families are bigger than that without even including extended family.
KEEP READING: 3-ingredient recipes you can make right now