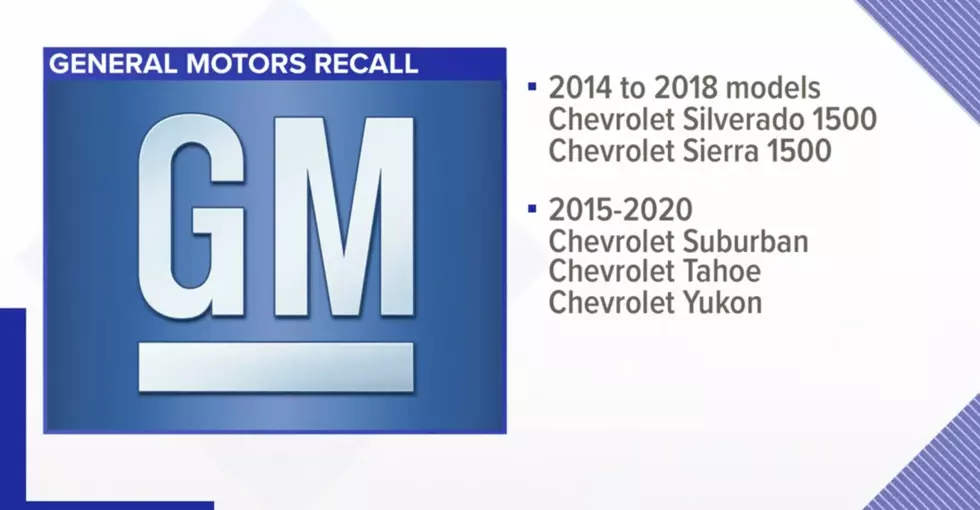 GM Recalls Trucks, SUVs Due To Braking Issues
Photo: WGRZ
GM has recalled over 650,000 vehicles due to an issue with the braking system.
The auto manufacturer will provide repairs at no cost to owners of the affected vehicles, in which a software error could improperly activate the braking system, increasing the risk of crashing.
WGRZ reports, "The recall covers the 2014-2018 Chevrolet Silverado 1500, 2015-2020 Chevrolet Suburban, 2015-2020 Chevrolet Tahoe, 2014-2018 GMC Sierra 1500 and 2015-2020 GMC Yukon models."
"GM said 653,370 vehicles worldwide were potentially affected, but no accidents have been reported," according to WGRZ.