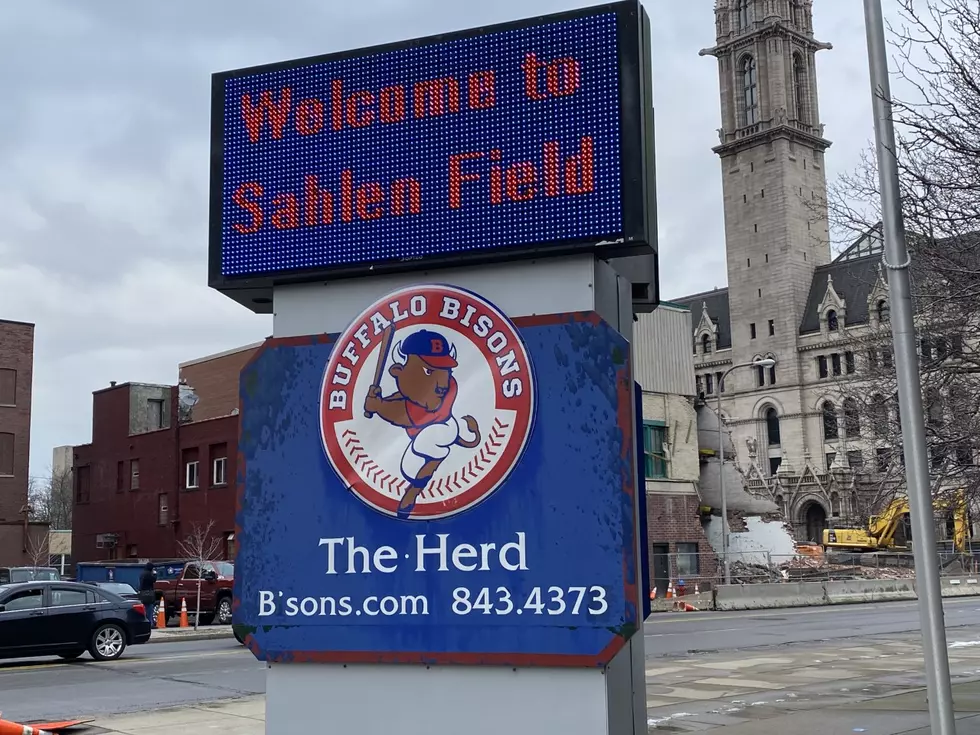 Going To the Bisons Home Opener? Bring A Mask Along
(photo by Brett Alan)
The Bisons make their return to Buffalo tomorrow (8/10) and they're making some changes to their policy on masks at Sahlen Field.
If you're planning on coming to the game you're going to want to make sure you've got a mask with you.
The Bisons made the announcement that masks will be required at all indoor settings throughout the park.  This includes all gift shops, club level suites, restrooms, and the Consumer's Pub at the Park when not eating or drinking.  While they will not be a requirement, the club does suggest people wear the masks regardless of your vaccination status.  The entire staff will be wearing masks.
The announcement comes after a consultation with Erie County.
As of right now, that appears to be the policy that will continue for the rest of the season too.
It's incredibly frustrating to hear, but with the delta variant currently surging they are left with little choice if they want to continue the rest of the season without incident.
They said:
The safety of our guests, the players on the field and the ballpark staff is and always will be the Buffalo Bisons top priority. These policies will start with the team's 2021 Home Opener, Tuesday, August 10 against the Rochester Red Wings (7:05 p.m.).
CHECK IT OUT: 100 sports records and the stories behind them
25 Ways To Annoy A Western New Yorker In 5 Words Or Less
12 WNY Words That Out-Of-Towners Struggle To Pronounce