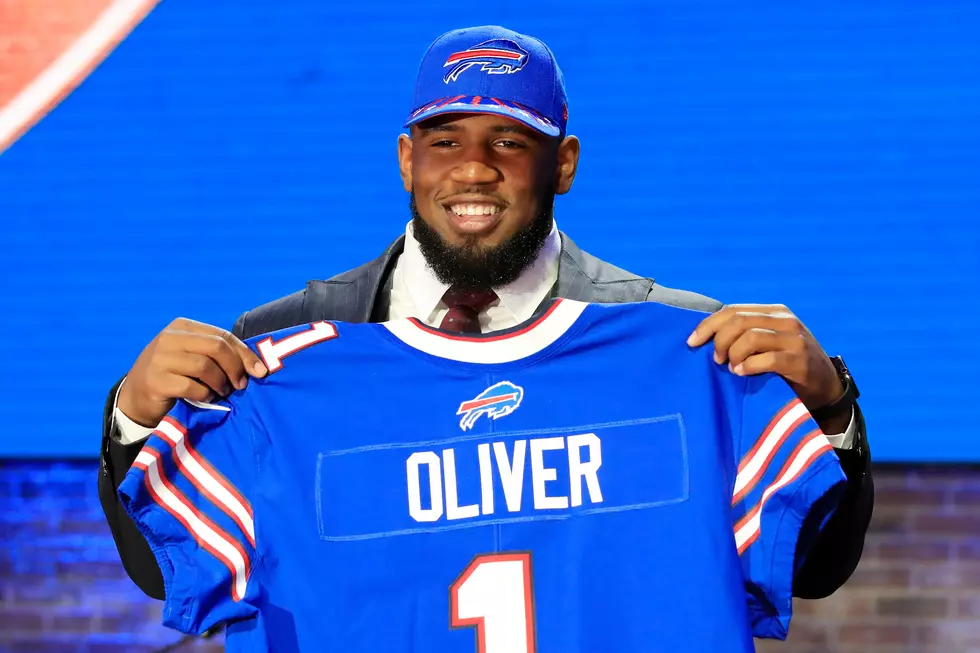 Grading Buffalo Bills 2019 Draft
Getty Images
Most draft experts are grading the Buffalo Bills 2019 draft in the A to A- category.  With the Bills active in free agency and filling out a number of need positions the Bills were free to truly draft the best available athlete this year.
Defensive lineman Ed Oliver fell to the them with the 9th pick in the first round.  Uncommonly quick for a man of his size, he calls himself a disruptor who uses his strength and leverage to fight his way into the backfield to harass quarterbacks and make tackles for loss.  He's the heir apparent to the retired Kyle Williams.
The Bills went all offense on the second day of the draft selecting offensive tackle Cody Ford who can play guard if he needs to.  But Ford could be the Bills answer to right tackle for the next decade.  Some scouts had him rated as a likely first round pick, so the Bills essentially got two first rounders.
With two 30 year old running backs the Bills added to the backfield with a guy known as the motor.  With 66 career touchdowns, Devin Singletary basically rewrote the career, season and game record books at Florida Atlantic.
And the Bills closed out Friday by selecting tight end Dawson Knox who provides an upgrade at the position.  They added another tight end in the seventh round when they selected Tommy Sweeney out of Boston College giving Josh Allen some extra targets.
The Bills other three picks in the fifth, sixth and seventh rounds were on the defense.  Linebacker Vosean Joseph out of Florida, defensive back Jaquan Johnson of Miami and defensive end Darryl Johnson, Jr. from North Carolina A & T.
Three University of Buffalo players who had expected to be drafted were not, but quarterback Tyree Jackson could end up with the Bills.   ESPN's Adam Schefter has reported that Jackson will sign with the Bills as an undrafted free agent.  He'll sign a contract after he passes a team physical.