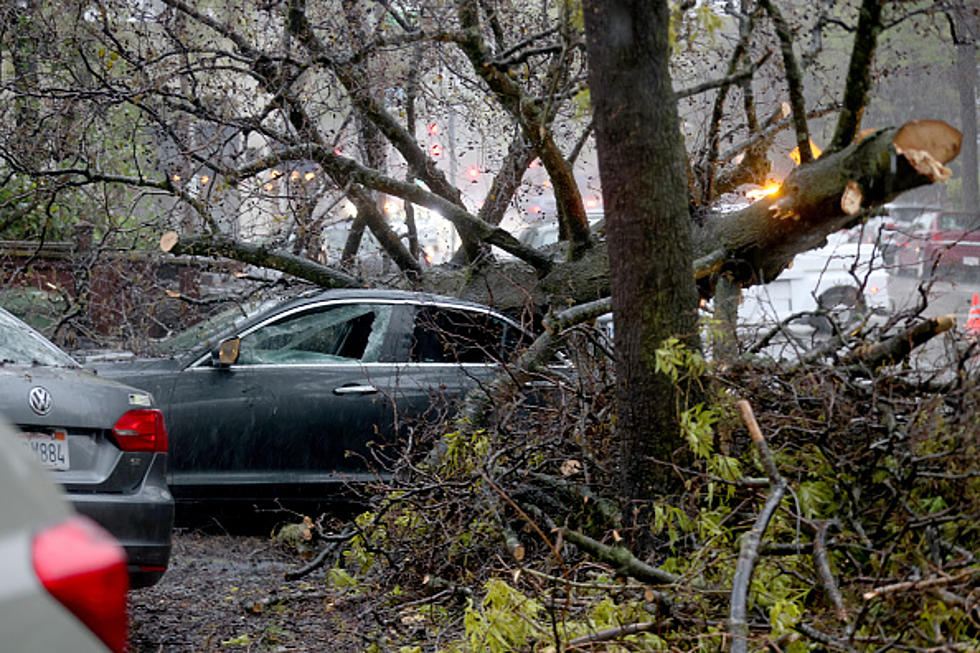 Harmful Winds For New York State This Weekend
MediaNews Group via Getty Images
The first couple days of April will be nasty in New York State. March typically goes out like a lamb but that will not be the case this year as strong winds and storms will push through.
The opening day of trout fishing will be tricky for those along the water as heavy rain will make streams and creek swell. Be prepared to move away from areas that flood quickly.
We are not alone here in New York State. The National Weather Service is keeping an eye on the strong storms that are blasting the mid west and portions of the south as they head to the north and east.
Forecasters warn residents in Ohio NOT to do anything outside on Saturday afternoon. The winds will be so gusty and strong that the dangers are very real.
The good news is that April is here and we are moving closer to those longer, warmer and dry days of late spring and summer. If you are planning a road trip for the holiday week coming up, just be cautious and watch for flooding and debris.
Raining? 10 Fantastic Places For Kids In Buffalo, New York
8 Unconventional Date Ideas For Valentine's Day In WNY