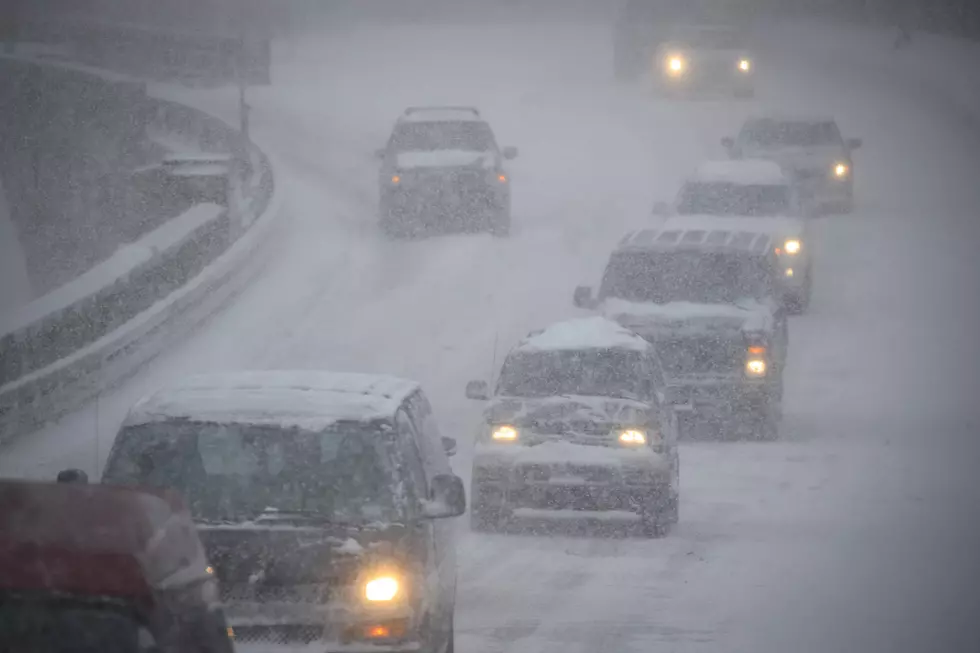 Heavy Snow Expected For WNY Tonight and Tomorrow
Drew Angerer
The Thanksgiving weekend is just about over, but Mother Nature is making sure that it sure feels like the holiday season outdoors.
Some snow showers have been passing through the Buffalo region since late last night and it won't stop until Tuesday or Wednesday.
The National Weather Service has issued a Lake Effect Snow Warning for Chautauqua County until 7 am on Monday.
Localized parts of Chautauqua could see 8-12 inches of snow through tomorrow morning, with 6-8 inches for much of the region.
It doesn't stop there.
The National Weather Service also says that heavy snow will impact pretty much all of Western New York this afternoon as well. The heaviest lasted until 1:30 pm.
WIVB 4 Warn Weather says that 2-4 inches will fall in the southtowns, with 1-3 for the Buffalo metro through Monday morning.
Tuesday is expected to produce more snow, with scattered lake effect snow showers for Western New York, before the weather warms up enough for rain showers on Thursday.
It certainly looks as if we will see a snowy next 48 hours across much of Western New York, and if you're in the southern tier, definitely be careful traveling because there will be poor visibility at times with that heavy lake effect snow.
$3 Million Home in Elma Has a Secret Room
This $3 million home for sale in Western New York has its own secret room.
$2 Million Lakefront WNY Home Looks Like a Movie Set Inside
This amazing
$2 million home
in Clarence has marble and glass interior with a Hollywood movie like atmosphere.
This $1.7 Million Home In East Aurora Is Breathtaking
Step inside this
amazing home
in East Aurora that has its own breakfast bar!
$2.4 Million New York State Home Inspired By HGTV
This home in Elma, NY was
inspired
by HGTV!