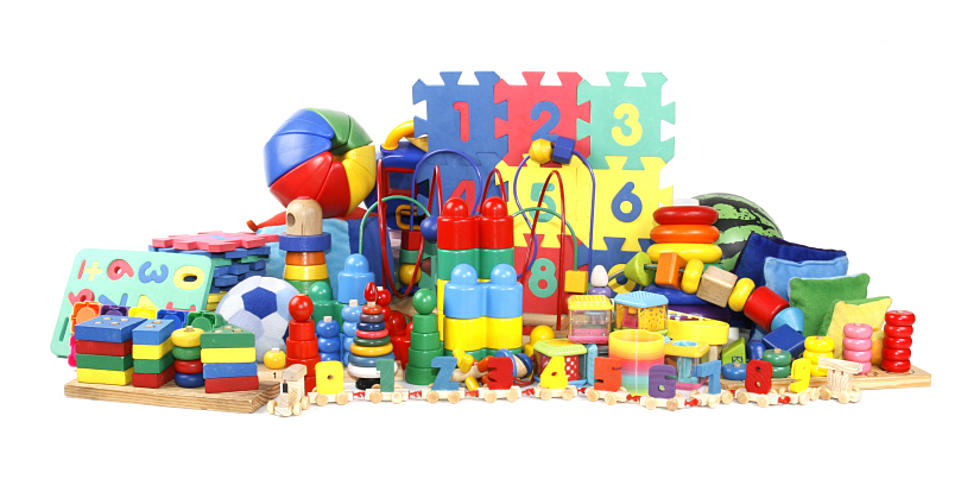 Here's A List Of The Worst Toys For 2018
misha_ru
Normally you're looking for the "hot toys" of the year to try and get a jump start on shopping. However, sometimes it's not the hot toys that you should be looking out for but the worst toys. The group World Against Toys Causing Harm, a.k.a. W.A.T.C.H, has released their annual list of the "10 Worst Toys," items that could potentially hurt the kids who they are made for.
Toys making this year's list include:
Nickelodeon Nella Princess Knight Pillow Pets Sleeptime Lites - Ingestion and battery hazard
Nerf Vortex VTX Praxis Blaster - Eye and Facial Injury
Marvel Black Panther Slash Claw - Eye and Facial injury
Power Rangers Super Ninja Steel Superstar Blade - Eye and Facial Injury
Cabbage Patch Kids Dance Time Doll - Choking hazard
Zoo Jamz Xylophone - Ingestion and Choking hazard
Nici Wonderland Doll: Miniclara the Ballerina - Choking hazard
Stomp Rocket Ultra Rocket - Eye and Facial Injury
Cutting Fruit - Puncture wounds and blunt force potential 
Chien Á Promener Pull Along Dog - Entanglement, and strangulation
If these toys were on your kids Christmas list it doesn't mean you have to immediately take it off the list. It's important to research and hear all sides before making a decision. The Toy Association says this list is  "needlessly frightening," however, they do caution parents to pay attention to the suitable age range listed on the package. At the end of the day, you are the one making the decision but lists like this are a good reminder to make sure you are looking for potential hazards in anything you buy.
See the full list and W.A.T.C.H.'s reasoning behind the toy making the list here.