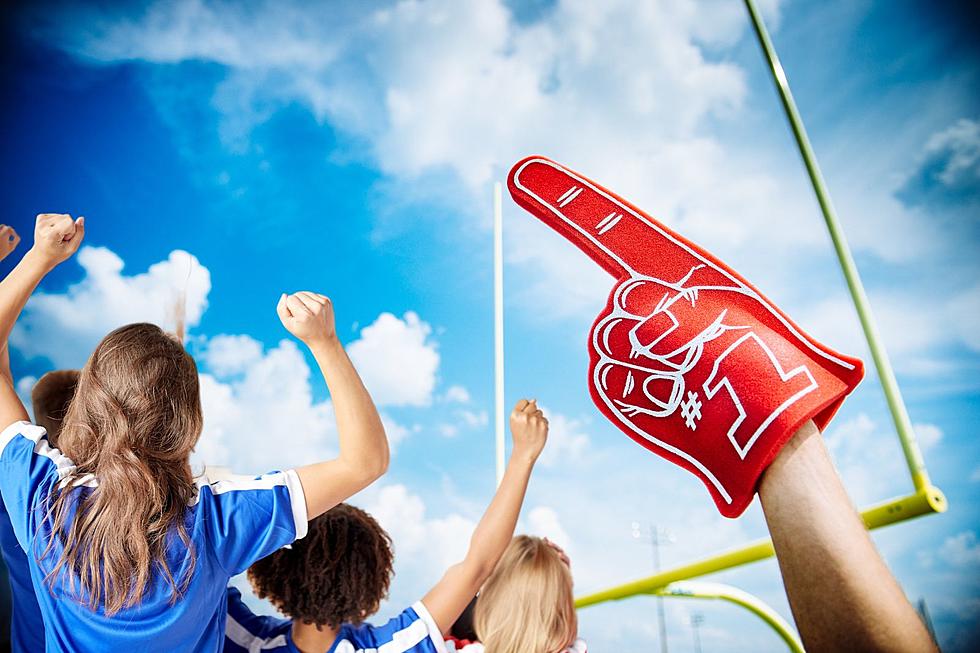 Will The Weather For The Home Opener Be Perfect Sunday?
(Canva)
Football season is underway.  Normally that means the weather is about to make a big change.  So how will it look when they hit the field on Sunday?
What is perfect fall weather?
Let's be honest, "perfect" summer weather and "perfect" fall weather are completely different.  In the summer, you're looking for temperatures in the upper 70s, maybe even lower 80s.  You want something where you can wear as few clothes as possible and get a great tan.
In the fall though, you're hoping for some sunshine and cooler, crisper temperatures.  When it gets into the upper 60s or even lower 70s in the fall, most fall enthusiasts will say it's perfect.  Obviously, you wouldn't want rain either because when it rains at those temperatures it actually starts to feel cold, especially if you're sitting in stands.  That is probably the worst weather to sit in for a football game.
This weekend looks perfect for football
As we head into the weekend, the forecast looks perfect for football.  At the time of this posting, Thursday and Friday look like we're going to see a lot of sun with temps around 65 for the high on Thursday and around 71 on Friday.  Saturday looks like sunny and 71. Just in time for the home opener, they're forecasting a partly sunny day with a high of 71.  It's exactly what most football watchers want.  It's not so bright that you have to squint the whole time and it's just cool enough that you won't be baking for 3 hours.
The We Are Buffalo Tailgate Party is perfect either way
If you're headed out to the game, remember this year to join us for the We Are Buffalo Tailgate Party.  It's being held at the Wings Meeting Place on California Road near the stadium.  With the new stadium being built in the old parking lot, there's a good chance that parking is going to be a mess this year.  It's an easy in and out and it's big enough for all vehicles (even RVs).  We will have live music from Hair Nation, food, drinks, prizes, and even a huge climate-controlled area to get out of the weather if it's too hot or too cold.  We hope to see you there!
5 Reasons To Be At The We Are Buffalo Tailgate Party
10 Easy, Make-Ahead Tailgate Recipes For Bills Games
Here are some easy, make-ahead recipes to bring your tailgate party to a new level.
25 Important Things You Need To Bring To Your Tailgate