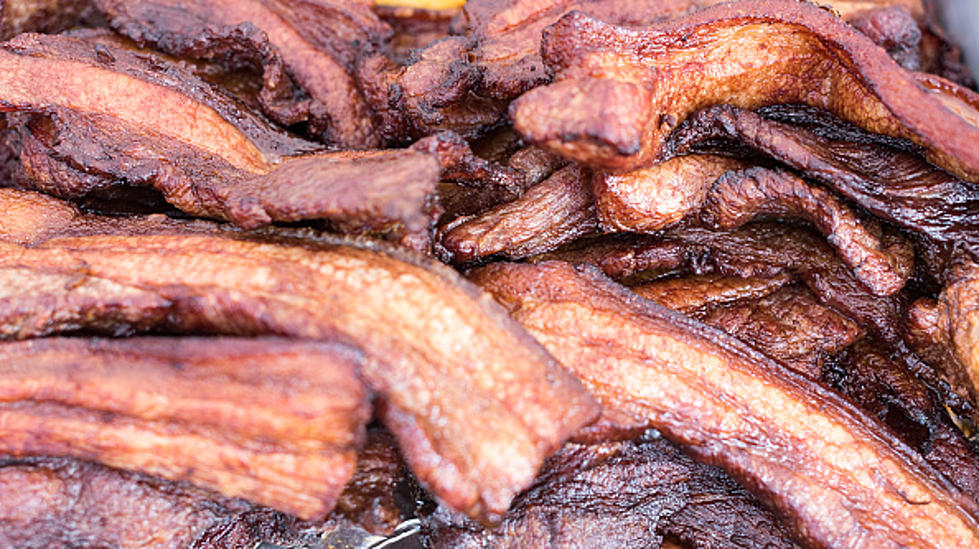 Bacon Is About To Be Free In New York State
LightRocket via Getty Images
The NCAA Tournament tips off this week and the excitement is building as brackets are filled out and teams and fans travel to their first and second round games.
Even if you don't follow college hoops all year, this time of the year is so much fun! No clue who to root for? That's alright, you can still have fun and get some free bacon!
Bacon and basketball come together this year as one popular company is giving fans a chance to win bacon that was smoked with the same wood that the court was made from!!
Hormel is offering bacon lovers and college basketball's most diehard fans the chance to taste the most elite smoked meat ever with the introduction of new Hardcourt Smoked Hormel Black Label Bacon, a first-of-its-kind bacon smoked with the actual northern cherry maple wood used to make the final floors of the 2023 college basketball tournament.
The tournament is always exciting and there will be some upsets for sure. For me, I really like Alabama, Purdue and Texas! Here in Buffalo, we have a reason to cheer for Alabama and the Crimson Tide this year. Nate Oats, the current coach at Alabama, is the former coach at University at Buffalo! During his time in Buffalo, Coach Oats took the Bulls to the NNCAA Tournament in what was one of the most exciting seasons for college basketball fans in Western New York in a long time.