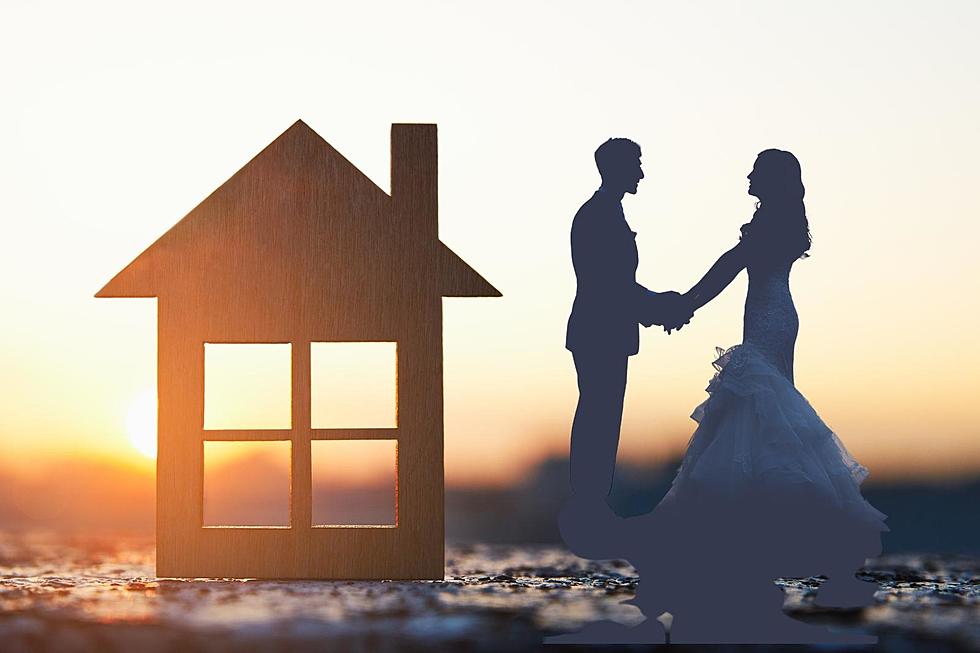 What Costs More In Buffalo – A House Or A Wedding?
Canva
If you recently got engaged here in Buffalo, be ready to face some tough financial decisions.
Your wedding day is supposed to be one of the best days of your life, but man, it can be pricey. Couples shell out big bucks for all kinds of wedding expenses, including but not limited to:
Dress

Tux

Rings

License

Catering

Flowers

Cake

Venue

Honeymoon
When an engaged couple realizes just how expensive a wedding is going to be, many skip out on the huge soiree and decide to save their money for something practical, like a home. 
But buying a house sure isn't cheap, either. Both paying for a wedding and buying a home are huge financial commitments.
Wedding vs. House - What Costs More In Buffalo, NY?
Because they're so expensive, many couples will have to choose between having a wedding or buying a house. Both are an enormous financial expense.
The financial website SmartAsset analyzed the cost of weddings in various cities and metros across the United States. They then compared them to local median home sale prices on Zillow. 
Using a 13% down payment (the national average) as their metric, they determined the areas of the US where getting married are more expensive than buying a home in 2023. 
Weddings In Buffalo Cost More Than A Down Payment On A House
The Buffalo-Cheektowaga metro made SmartAsset's 2023 list of ten places where it's more expensive to get married than buy a home, coming in at #8. 
According to their research, the average cost of a wedding in Buffalo costs $32,394, while a 13% down payment on a house runs $27,938 on average. That means a Buffalo couple would spend 15.94% more for their wedding day than they would if they purchased a home instead. 
Hey, at least we're not alone…
Two Other Upstate NY Cities Where Weddings Are More Expensive Than Buying A Home
The Nickel City isn't the only place in New York State where it's pricier to get hitched than buy a house. They also mentioned both Syracuse, NY and Rochester, NY in their report.
Rochester was #5  on their list, where it costs 24.56% more to have a wedding than a house, while in Syracuse, it's a whopping 31.44% more expensive, putting them near the top at #2.
So a wedding in Buffalo may be more costly for couples than buying a house, but at least we're not as bad as Rochester and Syracuse!
Gorgeous Buffalo-Themed Gifts Your Bridesmaids Will Love
We know you want to show your bridesmaids how much you appreciate them on your big day. These locally-made gifts will be perfect for them.