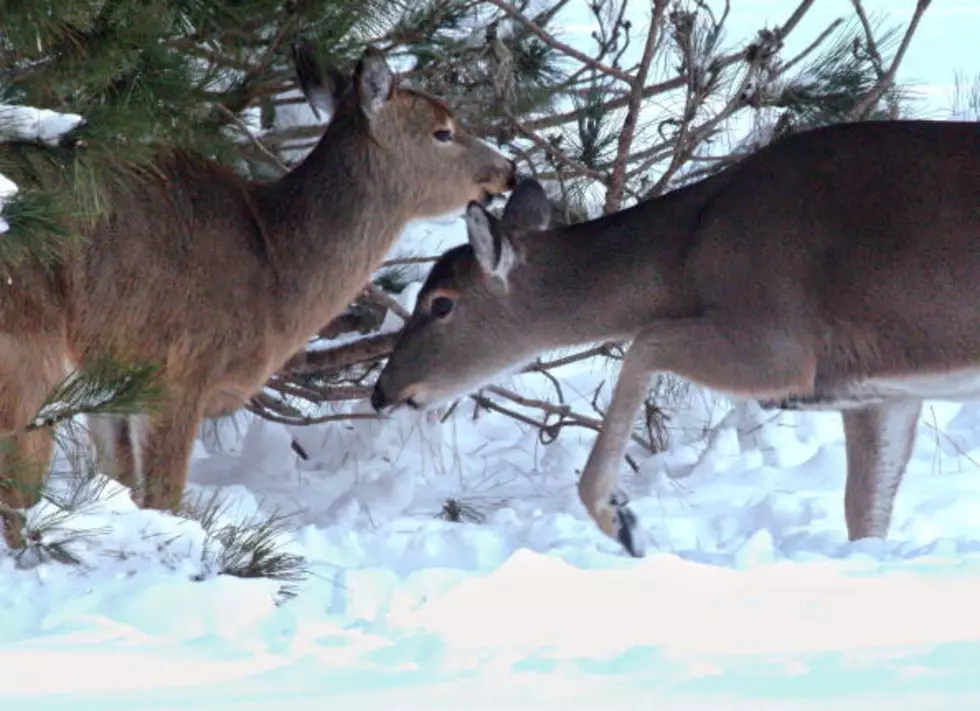 Can Deer Survive The Western New York Snowstorm?
Getty Images
Had enough snow yet? There is good news and bad news to start Thanksgiving week in New York State. The snow is gone, for now. The temperatures are expected to warm up! However, it is not even officially winter yet! There are still a few weeks of fall left before we get in to the bitterly cold months in New York.
Some parts of Western New York got as much as 6 feet of snow this past weekend. The schools are closed, roads are still a mess in many places. But have you considered what happens to some of the wildlife in a snowstorm like we just saw? With six feet of snow, can they find food an make it around?
The good news is, Mother Nature has a plan for everything and the deer are well prepared for the snow and cold.
Deer can go up to a month without eating but they will not live without water for more than 24hours. They survive with the fat that already exists in their body.
It is worth noting, deer season is underway here in New York State. For those who didn't buried under a crazy amount of snow, the weekend was actually pretty good for deer hunting. But around the areas that got pummeled, the deer are finding ways to make it through. I saw many deer on the plowed roads and driveways trying to forage up what food they could find. The deer will most likely be fine considering the weather will also be in their favor this week.
Rare Albino Deer Appearing in Western New York
Have you ever seen one of the white albino deer in Western New York?
WNY's Best Deer Sheds Of 2022