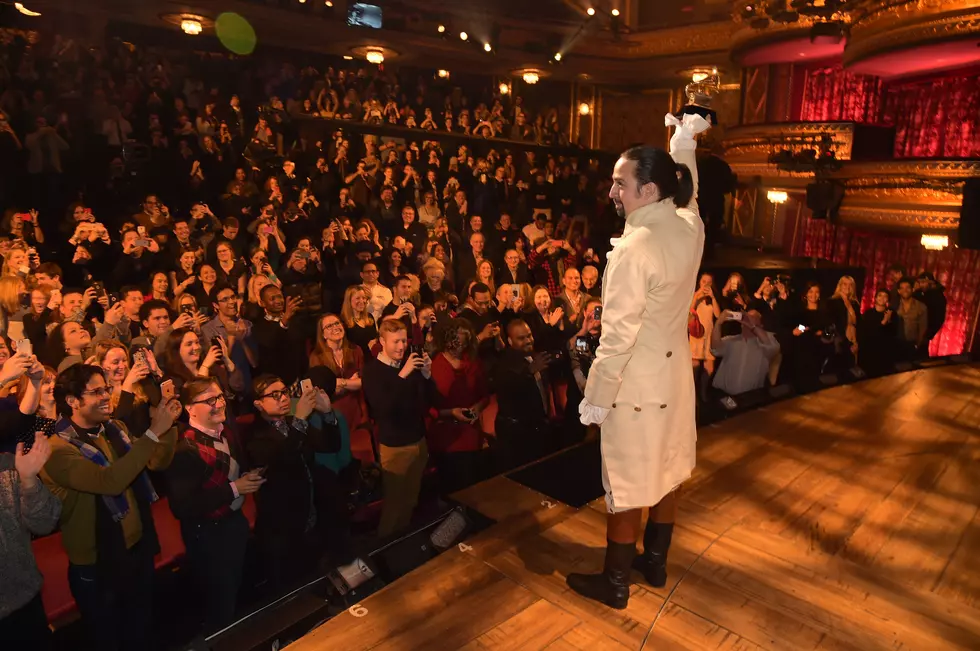 How To Get Hamilton Tickets For Buffalo Shows
Getty Images
Hamilton has completely changed the game on Broadway and Shea's Performing Arts Center is getting ready for the highly anticipated show for a three week run.
If you become a subscriber at Shea's (the equivilant to a season ticket holder) you will get tickets to the hottest shows coming to Buffalo including: Disney's Frozen, Tootsie, My Fair Lady, How To Kill A Mocking Bird, Pretty Woman: The Musical, Oklahoma! and Ain't Too Proud--The Life And Times Of The Temptations.
BUT WHAT ABOUT HAMILTON COMING TO BUFFALO? How can I get tickets to Hamilton, which is arguably the hardest ticket of the season to get? 
Hamilton will be at Shea's from December 14, 2021 - January 2, 2022.
The easiest way is if you are already a subscriber. Subscribers have the option to include Hamilton in their Subscription Package. Subscribers will have first access to purchase single tickets to Hamilton before the public on-sale.
We had Michael Murphy from Shea's on earlier this week with Clay and Company!
Buffalo is a hot-spot for Broadway shows, too. They love coming here apparently, according to Broadway Partner-Producer Albert Nocciolino:
Thank you to our loyal season subscribers and patrons for your patience, commitment, and support during this time. We would not be where we are today without all of you. We stand by our commitment to bring you the best of Broadway and each of the great shows we promised. Buffalo is a favorite stop for touring Broadway productions. The shows cannot wait to get back on the road and entertain audiences across the country", according to WKBW.
5 Places To Bring Newcomers To Buffalo
Where should I bring someone who is visiting Buffalo for the first time? Places to go in Buffalo for first timers. Is this where you should go?
The Top 15 Pizza Places in Buffalo
Five Northtown Pizzerias That Should Have a Southtown Location in Western New York
We would love if some of these northtown pizza places had a southtown location.
20 Restaurants In WNY The Food Network Should Feature
We love so many restaurants in Buffalo and The Food Network should highlight way more of them.
11 Buffalo Restaurants With Water Views
11 Restaurants in the Buffalo area with water view dining.