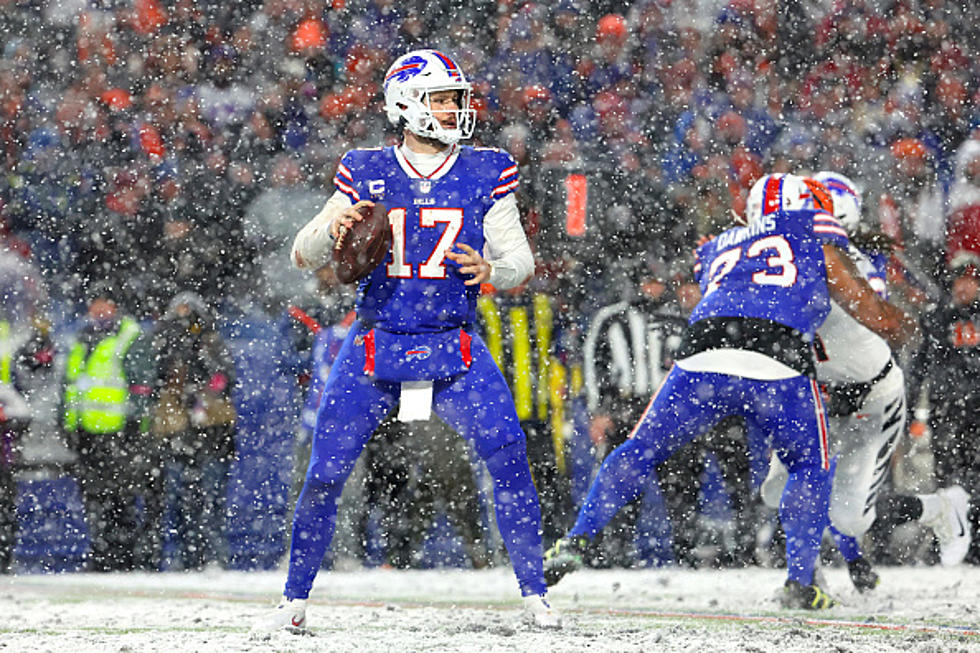 Fans Are Mad at What Isaiah McKenzie Said About Playoff Loss
Getty Images
The Buffalo Bills are heading into the 2023 NFL season with more doubters than they had a year ago.
Bills fans still believe they're a serious Super Bowl contender and while many experts agree, many more believe their window has closed. It makes sense after the way the Bills' season ended that there would be many more doubters.
The Bills did not look like themselves after their Sunday Night Football win on October 30th against the Green Bay Packers. Josh Allen suffered his elbow injury the next week against the New York Jets and while Allen did not miss a game because of it, he wasn't playing at 100 percent for a few weeks after that.
Then in the playoffs, the Bills had all they could handle against Skylar Thompson and the Miami Dolphins in the wild card round, before being dominated by the Cincinnati Bengals in the divisional round at Highmark Stadium.
The field was slippery and wet because of constant snowfall in Orchard Park, which did not help a Bills team that was built for deep shots down the field and spread looks on offense.
That was mentioned by now former Bills wide receiver Isaiah McKenzie this week.
McKenzie told Tyler Dunne of Go Long TD that the snow "had a lot to do with it."
"We all know our run game wasn't the best run game. You turn on any Buffalo game and the ball is being put in the air 45-50 times per game," said McKenzie.
McKenzie added.
"We knew what we did best; we throw the ball...when it started snowing and it kept snowing, and oh everyone says 'the Bengals caught the ball, Joe Burrow threw just fine, the receivers threw just fine. But Joe and Josh are two different types of guys (quarterbacks)."
"The Bengals ran basic routes. Maybe we should have did that, like out routes, go balls, etc. Instead of running routes were you're running lateral, running curls. If we were in a dome, it would have been a totally different game," added McKenzie.
I think the Bengals outplayed the Bills, that's for certain, but what McKenzie is saying isn't wrong. The Bills were built to attack down the field and they had complex route patterns. They were not built nor prepared for a snow game like that. You couple in the emotional toll they had because of injuries and Damar Hamlin's medical situation, plus the fact they didn't play their best, you get a blowout loss.
Listen to the full clip below and make sure to check out Dunne's work. He's excellent at interviews with current and former Bills players.
McKenzie signed a free agent contract with the Indianapolis Colts in March, after being released by the Bills.
The Newest Buffalo Bills Jersey Numbers
Complete List Of Buffalo Bills Available On Cameo
22 Famous Buffalo Sports Phrases Every Die-Hard Bills and Sabres Fan Knows
Being a sports fan in Buffalo is sometimes like knowing a different language. Here are 22 of our favorite Buffalo sports phrases you already know if you're a huge fan! And if you're new here, here's how to catch up.