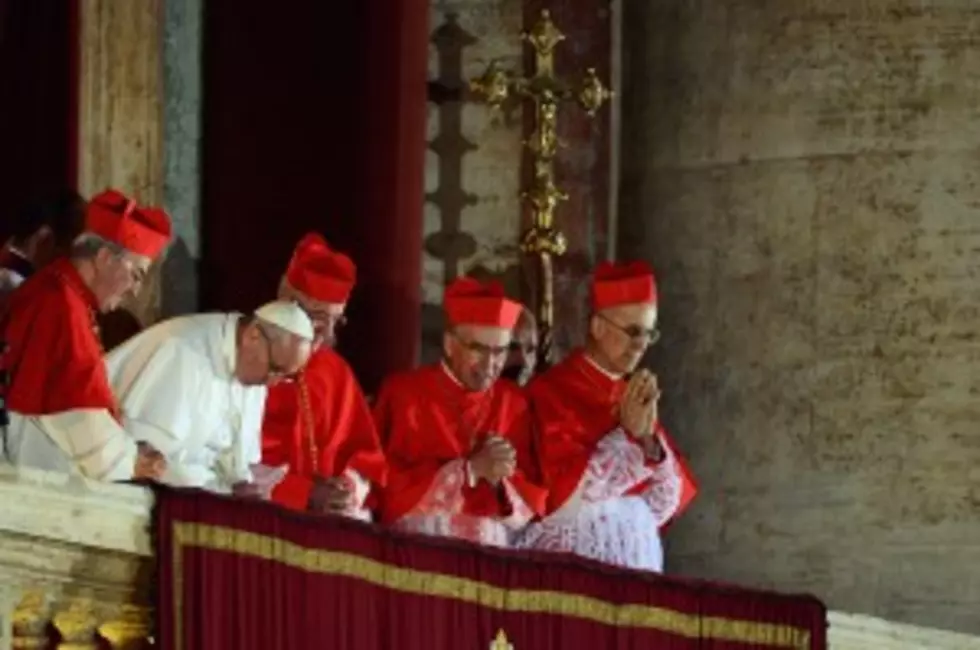 It Once Took 3 Years To Elect A Pope
Newly elected Pope Francis appears on the balcony of St. Peter's Basilica (Getty Images)
So we have a new Pope – Francis – from Argentina – the first from South America. He becomes the 266th Pope in the history of the Catholic Church. While the Conclave was going on Clay and I were wondering about why they do it this way. It came at the direction of Pope Gregory X who the Cardinals took three years to choose in 1271.
To avoid that from ever happening again.....
Gregory decided on many of the traditions that continue to this day. He directed that if it took more than three days to decide, the Cardinals would only be given a noon and evening meal. And if it went beyond eight days they would only be served bread, water and wine. It hasn't gone that far because the Cardinals decide on a new Pope on average – three days.
The Cardinals are on their own during the voting process, but there are others there to help during the Conclave. Secretaries, two medical doctors for emergencies, staff to make and serve meals, housekeepers and security. The others in addition to the Cardinals also take an oath of secrecy.
After the new Pope is selected he goes to what is known as the "Room of Tears" where he changes into his white vestments. It's called "Room of Tears" because so many of the newly elected Pope are overcome with emotion.
Most of the Popes over the centuries have been Italian and there had been a tradition that residents of Rome would ransack the home of the newly elected Pope because he wouldn't need it anymore. That didn't work out too well once when the wrong home was ransacked. It was the home of a Cardinal, but he didn't get elected. He came home and everything was gone.
SOURCE: cnn.com