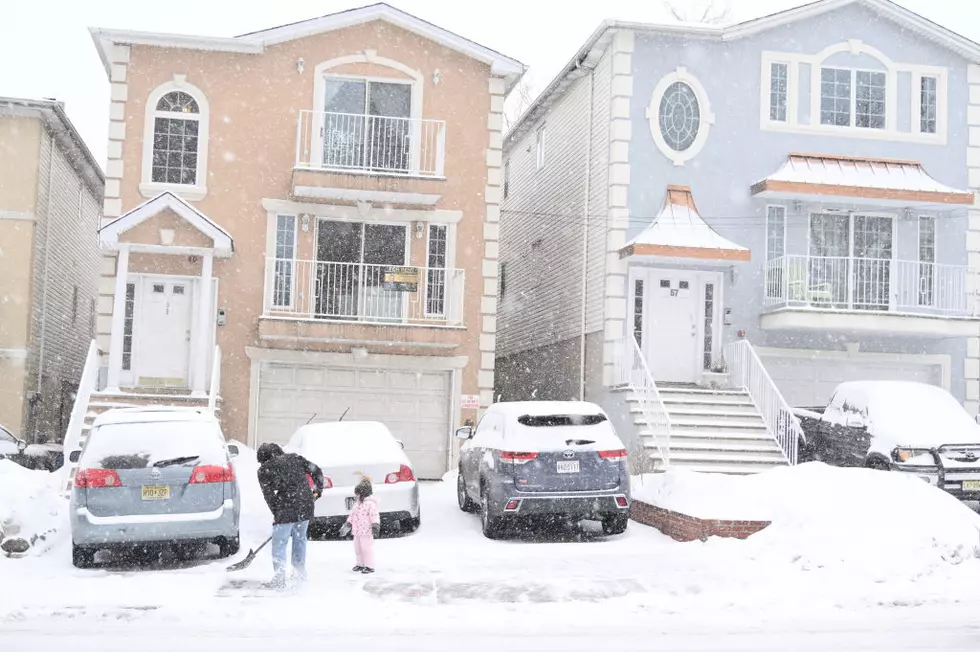 Tips To Make Sure Your House Is Winter Ready
Getty Images
Winter is here and if you weren't ready to deal with the cold and snow before Western New York got hit with a massive snowstorm, it's absolutely time to get those things done around the house to get prepared for when the snow comes back.
Now that a lot of that snow has melted away, now is the perfect time to get back to some of those household chores that landed way down on our to-do list. Even if it might cost you a couple of bucks, it's really time to think about prioritizing some of those things. However, considering how bad the weather was and how bad it can get again let's just suck it up and get it done.
With this reprieve in the weather, doing some regular inspections and preventative maintenance can go a long way to help keep our homes in tip-top shape and keep down costs of what could be expensive repairs when a potential weather emergency hits. So, since we know that we all got those fall repairs done, hitting this short list of items will help you get ahead of any potential home worries.
Backup Power
Winter weather sometimes can bring power outages with it. One way to make sure you're all set this winter is to have some sort of backup power or generator on hand.
Furnace, Hot Water Tank, and AC
This is the exact time of year when we find out that there is a problem with our heating system, right when we turn the furnace on for the first time when the temperature drops. Don't get caught in the cold, find a professional to come to give your HVAC system a once-over to make sure it's in good working order.
Foundation Condition Check
When is the last time you took a walk around BOTH your basement and your home's perimeter walls looking for any sign of cracking or leaking? This year? 5 years ago? 10? Most people find out their foundations are in need of repair AFTER something catastrophic happens. Why wait till then? There is so much wetness in the fall and early winter that this is the perfect time to repair cracks in your foundation walls or water/dampness on your basement floor. Doing this now may help you keep a minor repair from turning into a major repair.
Gutter Downspouts
Once you finish walking around the foundation, this is also the perfect time to make sure your gutters and downspouts are in good working order. Getting rainwater and snow melt away from your house and foundation will go a long way to ensure the long-term stability of your house.
Chimney Flashing
Since you'll already be on the roof looking at your gutters, why not check the condition of your roof to make sure there aren't any spots where a leak can get in? The flashing on the roof may have separated allowing water (or melting ice) to leak into your home, so get that checked as well.
What else do we need to do to make sure the house is ready for winter?
5 Very Buffalo Ways To Predict The Weather
Groundhog's Day is coming up and why leave it to Punxsutawney Phil or Dunkirk Dave to predict if Spring will come early. Here are some VERY Buffalo ways you can predict the weather here in Western New York.
LOOK: 25 fascinating vintage photos of the first Winter Olympic Games
The first-ever Winter Olympics were held in Chamonix, France, showcasing a variety of sports and athletes.
Stacker
assembled a collection of photos from those first Games.
Orchard Park Home Perfect Place To Spend A Buffalo Winter
Winter will soon be here and if you want a perfect place to spend the winter, this home for sale in Orchard Park is the perfect place to spend your winter.