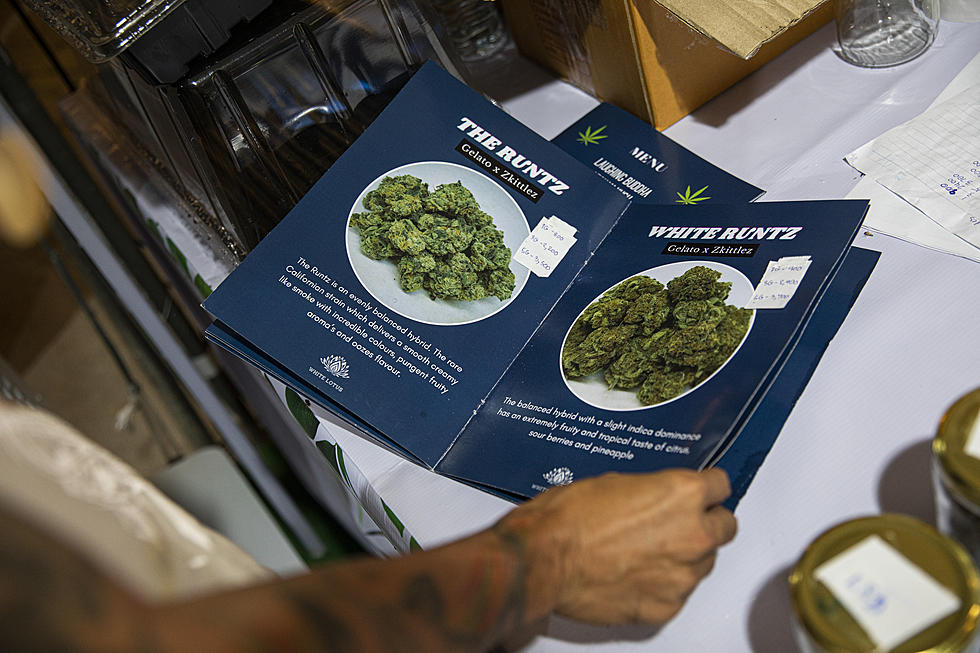 4 New Marijuana Dispensaries Expected To Open In WNY
Getty Images
Hopefully, you are fully enjoying your 420. Soon, there should be some new choices of where you can get your weed. The New York State Cannabis Control Board has approved 4 Conditional Adult-Use Retail Dispensary licenses in Western New York. The new licenses in our region were among 99 that got approved, bringing the total provisional retail dispensary licenses to 165.
In addition to the four for Western New York, there was one for Central New York, five for MidHudson, and three for Brooklyn. These are the first provisional licenses to be issued in these regions due to a lawsuit that had been previously filed. Recently, a modification of a court injunction allowed the Board to issue them. With the new licenses, the only region that has not had any licenses issued is the Finger Lakes Region, which is still blocked by the injunction. The board will accept applications for licenses on a rolling basis.
Tremaine Wright, Chair of the Cannabis Control Board, said,
We are proud of today's approval of 99 CAURD provisional licenses, marking a vast expansion of the Seeding Opportunity Initiative as we continue to build an equitable market that offsets harms caused by cannabis prohibition and its disproportionate enforcement. These new licenses will allow entrepreneurs to fairly participate in the legal market while promoting innovation and creative diversity throughout New York's ever-growing cannabis supply chain and we're thankful for the ongoing support of Governor Hochul and the Legislature for helping us reach this day.
According to WETM, these are the four recipients of the licenses in WNY:
- Aaron Van Camp
- AMSM, an LLC owned by Gina Miller and Glen Miller
- Flower City Shop, an LLC owned by Jamie Donato-Rivera and Phetnakhone Duangtavilay
- Premier Earth, a corporation owned by Joseph Wojciechowski

 
Here's The Penalty For Getting Caught Driving While High In New York State
Before you decide to consume cannabis and then illegally drive under the influence in New York, you should know the real cost of your decision. Not only will you have to pay up in dollars, but you'll also pay with time, a hit to your license, and possibly injury or death.
The penalties for driving under the influence of drugs or alcohol are pretty harsh in New York according to the Department of Motor Vehicles.
Can You Legally Grow Marijuana At Home In New York State?