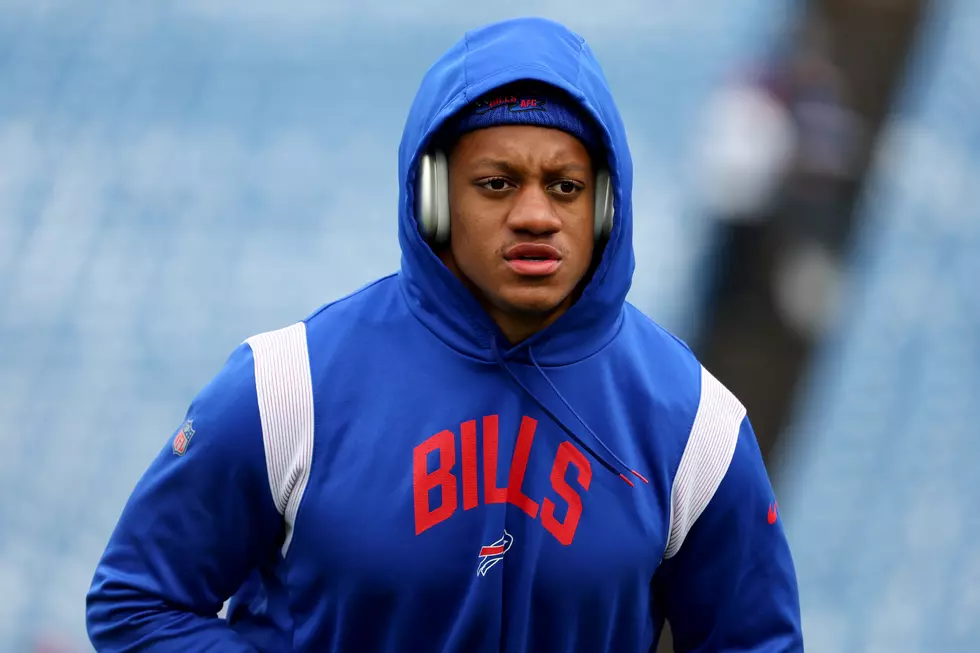 Possible Last Home Game For These 10 Buffalo Bills
Getty Images
The Buffalo Bills are set to host the Cincinnati Bengals at Highmark Stadium and it could be a very emotional time for some Bills players and Bills Mafia.
Feel Good Mornings With Dave Fields Mon-Fri 6am-10am
If the Buffalo Bills win this game today, they would take on the Kanas City Chiefs in the AFC Championship game in Atlanta at a neutral site. The league decided to make the AFC championship game a neutral site because the Monday Night Football game between the Bills and Bengals was canceled.
The Bills played one fewer game than the Chiefs and the league decided if these two teams met in the championship game it would be at a neutral site.
With that being said, today's game could be the last time the Bills Mafia can see these players play for the Bills at Highmark Stadium. All these players are free agents at the end of the season.
1. Jordan Poyer - An All-Pro safety who wants to stay in Buffalo, but already thanked Bills Mafia for their support just in case a deal can't be worked out.
2. Rodger Saffold- signed this offseason, Saffold brought stability to the O-line. Will he be one and done in Buffalo?
3. Case Keenum - Another possible one and done in Buffalo. Keenum served as Josh Allen's backup and could be looking for a starting job next year.
4. Jordan Phillips - The big man in the middle of the D-line, Phillips returned to Buffalo this season after playing last year in Arizona.
5. Devon Singletary - Drafted by the Bills, "Motor" never took ownership of the starting running back role. Will he be looking to find a new home or try to return and be in rotation with the Bills' other backs?
6. Tremaine Edmunds - A 1st round draft pick for the Bills, Edmunds' play on the field earned him a big contract. Will the Bills have cap space for him?
7. Shaq Lawson - Another former Bill who returned this season. Lawson might move on as the Bills look to their young d-line men to step up.
8. Tyler Matakevich - A special teams Ace. His play might price him out of Buffalo.
9. Ike Boettger - A solid backup, he could be back in Buffalo next season.
10. Tommy Sweeney - Drafted by the Bills, injuries have slowed down Sweeney's career. With Dawson Knox as the #1 TE, Sweeney might seek a team where he could play more.
Of course, the Bills could re-sign some of these players like Poyer or Edmunds, but with limited cap space for next season, chances are most of these players will be on a new team.
Bills Mafia's Wishlist For The New Buffalo Stadium
The Bills are building a new stadium and here is a wishlist from Bills Mafia.
QUIZ - Can You Name These 25 Buffalo Bills Players?
Alright...Bills Football is here. How big of a fan are you? Can you name of 25 of these Buffalo Bills players?
Best Free Agents Signed By The Buffalo Bills
The Buffalo Bills are gearing up for a run at the Super Bowl next season and some big-time free agents are already reaching out to the Bills looking to join the team. Check out some of the best free agents the Bills have signed in the past.