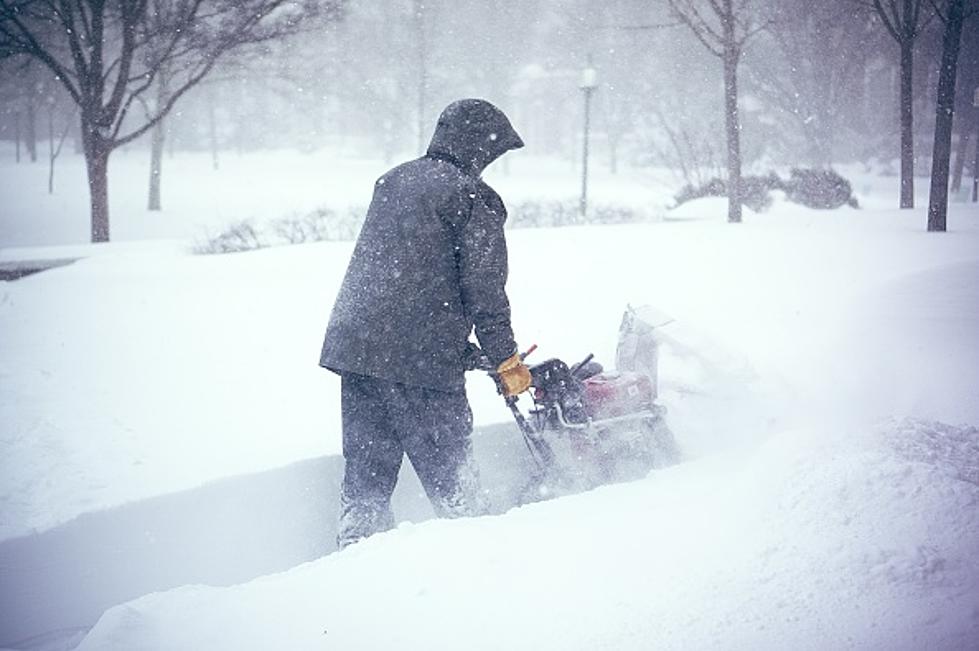 Massive Winter Storm Warnings In New York State
Getty Images
There are millions of people that are under some sort of winter weather alert to start the week. The last couple of days of February may be the roughest of the month thus far.
The winter season has been weird to say the least. From warm days to ice storms and now the threat of significant snowfall, this year's winter is one we will want to put behind us and get to spring and summer here in New York State.
The National Weather Service has issued a Winter Storm Warning for much of the Capital Region as snow moves towards the area. Snowfall rates of up to one inch per hour are possible, and travel is expected be very difficult tonight and during tomorrow morning's commute.
As a massive winter storms sweeps the United States from coast to coast, the eastern portion of the country can only hope we don't see the snow that California saw the past few days.
The snow on the palm trees and the roads that are impassible are left behind after Mother Nature's reminder that winter is still very much here. Maybe the groundhog was right?
The lack of snow has been frustrating for those of us who love to ride snowmobiles and such. However, I am ready for spring and summer. The up and down weather is brutal on your sinuses and makes for a sloppy commute and not much fun. Hopefully a warm and drier spring is one the way!
How Much Did We Get? See Capital Region Snowfall Totals: Jan. 23, 2023
January 22 - 23, 2023 brought us our first good-sized snowfall of the new year bringing upwards of a foot to parts of the Capital Region.
New York Upstate
complied a comprehensive list of snowfall totals from throughout Upstate New York, and here are accumulation totals from cities and towns throughout the Capital Region.
Indoor Snow Day Fun Activities