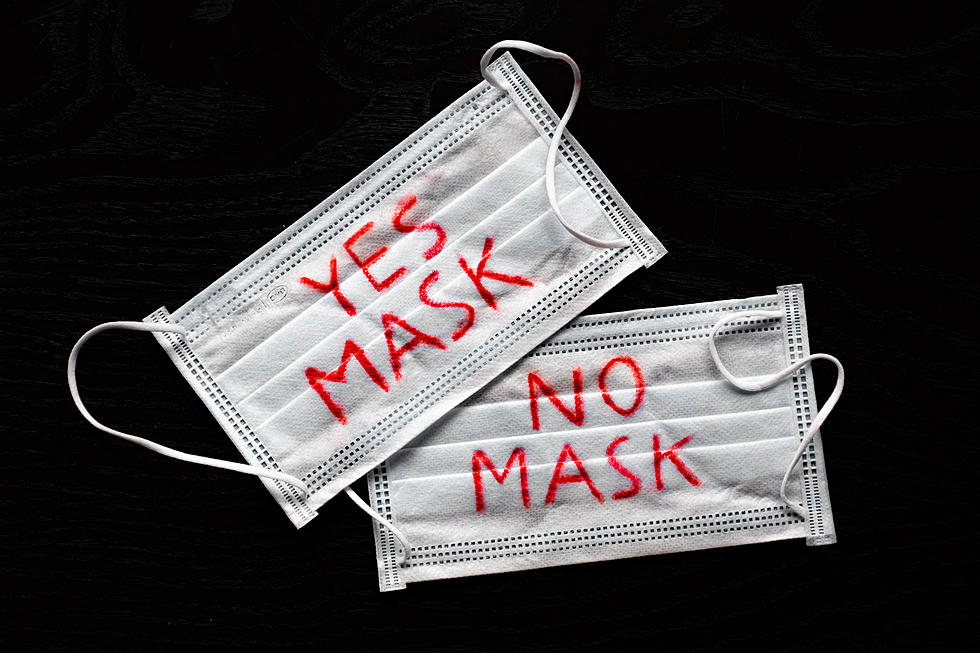 CDC Recommends Mask Wearing In These New York Counties
Michele Ursi
COVID-19 is still spreading across New York and in five counties across the state, the CDC is recommending that people wear masks while out in public.
Feel Good Mornings With Dave Fields Mon-Fri 6am-10am
According to the latest data from the CDC, there are six counties in New York State that are at a "HIGH" level for the transmission of the COVID-19 virus.
Those counties include:
Sullivan County
Orange County
Bronx County
Kings County
Richmond County
People who live and work in those counties should wear masks and try to avoid non-essential indoor and public activities where they could be exposed to COVID-19.
Most of New York State remains at a Medium (Yellow) or Low (Green) level for transmission of COVID-19.
In those areas, the CDC is recommending that people stay up to date on their vaccination and booster shots, wear a mask if they are going to spend long periods of time indoors in public, and avoid contact with anyone who has suspected or has a confirmed case of COVID-19.
The CDC also recommends wearing a mask to help prevent the spread of cases of the flu and RSV in the state.
If you are not feeling well and show symptoms of COVID-19, you should get tested or take an at-home test right away.
The symptoms of COVID-19 include:
Fever or chills
Cough
Shortness of breath or difficulty breathing
Fatigue
Muscle or body aches
Headache
For the latest COVID-19 cases and stats in New York State, you can click HERE.
What Is The Delta Plus COVID Variant?
As cases of COVID-19 surge across the United States due to the highly contagious delta variant, there is now a new version of that mutation called the delta plus. What is Delta Plus? Is it coming to New York soon?
These Omicron COVID Symptoms May Lead to Hospitalizations in New York
Health officials say New Yorkers should be on a close lookout for a number of Omicron symptoms that likely means you need urgent medical care.
New York ER Doctor Shares Shocking COVID 'Observations'
A New York doctor breaks down how COVID affects the vaccinated, unvaccinated and boosted Empire State residents.