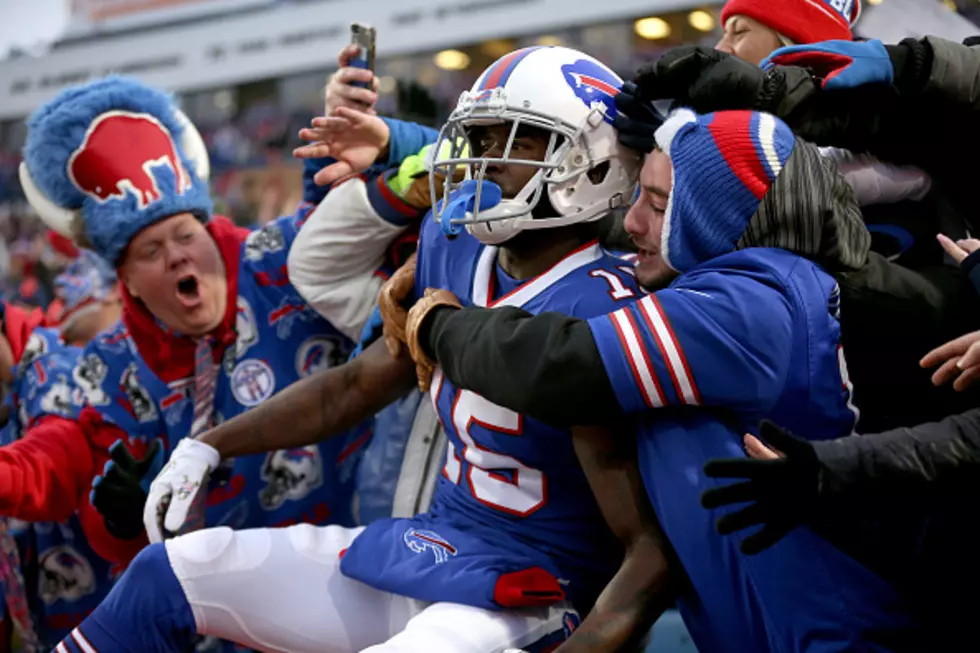 The Buffalo Bills Bring Back Fan Favorite Player
Getty Images
The Buffalo Bills will be off until Thursday, when they play at the New England Patriots on Thursday Night Football.
The 8-3 Bills are currently a half-game behind the Kansas City Chiefs for the number one seed in the AFC. They're also a half-game ahead of the Miami Dolphins for the lead in the AFC East. The margin of error is small the last six weeks of the season.
The Bills have dealt with a ton of injuries this season, especially on defense.
The only defense regular who hasn't had sn injury this season is cornerback Taron Johnson. The Bills suffered another blow on Saturday, as rookie cornerback Christian Benford was placed on injured reserve and will miss a minimum of four weeks.
The Bills also signed veteran cornerback Xavier Rhodes to the active roster and also brought back a familiar name with Bills fans.
The Bills announced they have signed veteran wide receiver John Brown to the practice squad, along with defensive tackle C.J. Brewer.
Brown played with the Bills from 2019-2020 and enjoyed the best year of his career in 2019, where he caught 72 passes for 1,060 yards. He was released in 2021 as a cap casualty.
Brown hasn't played this season. He did play four games with the Jacksonville Jaguars in 2021.
It's not clear how much the 32-year-old veteran has left in the tank but he offers speed and is able to play outside WR, which is depth the Bills desperately need right now. He also knows the system.
We will have to see if Brown is activated for a game. "Smoke," which is his nickname, is back in Buffalo.
Best Free Agents Signed By The Buffalo Bills
The Buffalo Bills are gearing up for a run at the Super Bowl next season and some big-time free agents are already reaching out to the Bills looking to join the team. Check out some of the best free agents the Bills have signed in the past.
Complete List Of Buffalo Bills Available On Cameo
22 Famous Buffalo Sports Phrases Every Die-Hard Bills and Sabres Fan Knows
Being a sports fan in Buffalo is sometimes like knowing a different language. Here are 22 of our favorite Buffalo sports phrases you already know if you're a huge fan! And if you're new here, here's how to catch up.