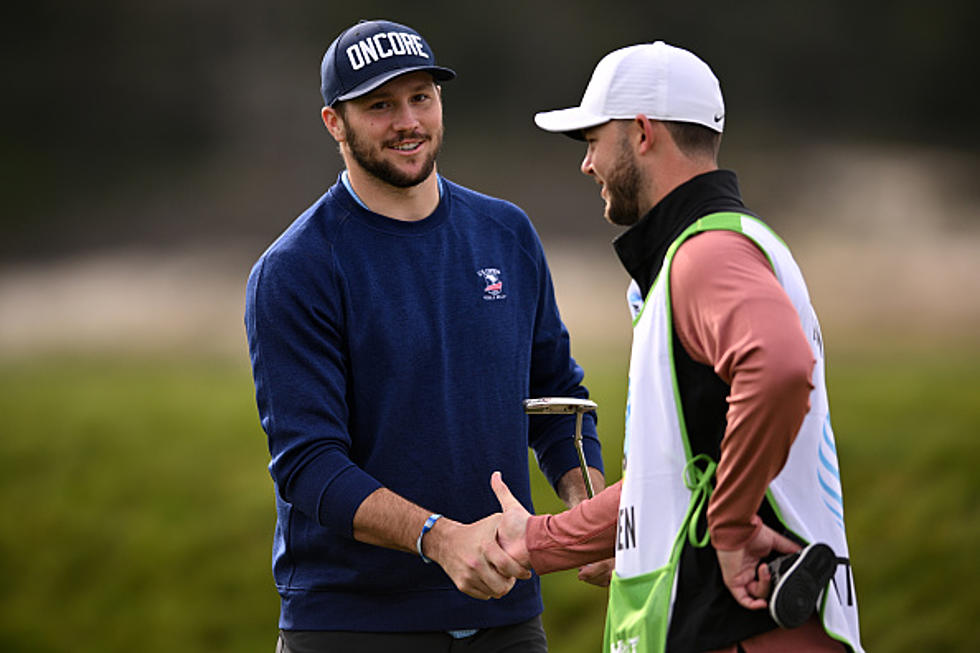 Josh Allen Hits Home Runs In Major League Ballpark
Getty Images
The Buffalo Bills don't have to report to training camp for another two months, so we have some time kill in the NFL off-season.
The players have to report to One Bills Drive for mandatory minicamp in mid-June, but outside of that, they can enjoy the off-time.
On Monday, the Bills quarterbacks took a visit to Rogers Centre in Toronto to attend the Blue Jays game against the New York Yankees.
Before the game, the Bills quarterbacks participated in an unofficial home run derby during batting practice.
Josh Allen hit four home runs at Rogers Centre, which is very impressive. It shows his athleticism...but his backup quarterback and friend Matt Barkley, hit five home runs.
Josh lost to right tackle Spencer Brown during Micah Hyde's charity softball game last weekend, and now, loses to Barkley during batting practice at a Blue Jays game.
It's awesome to see the Bills players having fun like this right now. The Blue Jays have become an unofficial Buffalo team, ever since they called Sahlen Field home during the pandemic, which brought Major League Baseball to Buffalo sports fans in 2021.
Allen's been to a Yankees game in New York City as well.
Some of the Bills players were at the Buffalo Bandits playoff game this past week as well. There's nothing like combining professional athletes with other sports.
The Newest Buffalo Bills Jersey Numbers
22 Famous Buffalo Sports Phrases Every Die-Hard Bills and Sabres Fan Knows
Being a sports fan in Buffalo is sometimes like knowing a different language. Here are 22 of our favorite Buffalo sports phrases you already know if you're a huge fan! And if you're new here, here's how to catch up.
15 Things You Should Never Do at a Bills Home Game
Things that are a no-no to do at a Buffalo Bills home game.