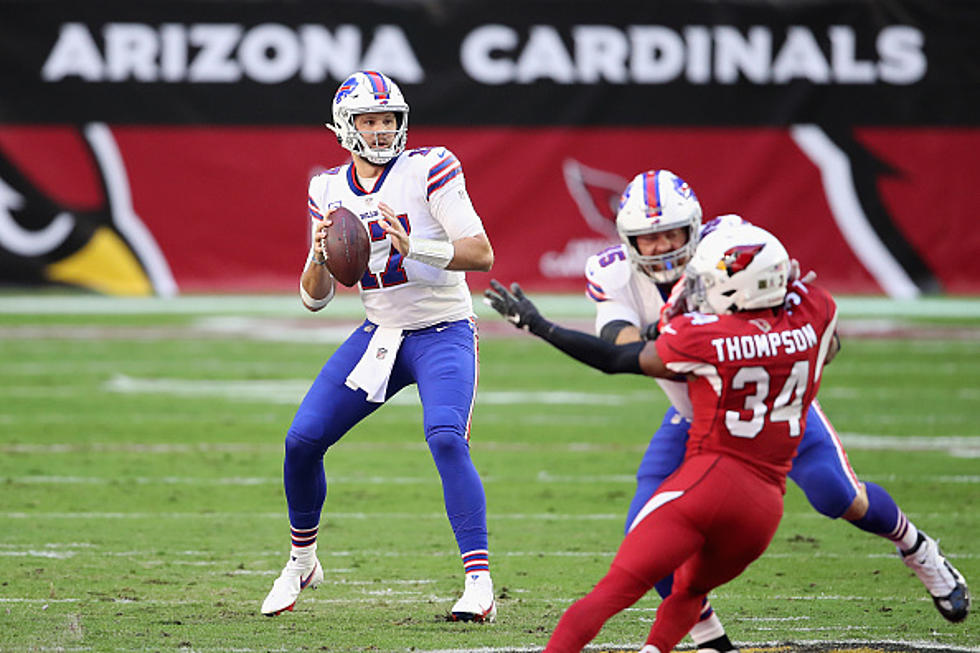 Josh Allen Courting Upcoming Free Agent Wide Receiver?
Getty Images
The NFL season is over, but one could argue that the most fun a football fan will have are the next 10 weeks.
That's because we're about to embark on the start of NFL free agency, which coincides with the start of a new league year, which will be on March 16th at 4 pm.
Teams are free to sign unrestricted free agents and there are plenty of pending UFA's that fans are already penciling in with their favorite teams.
You also have the NFL Draft, which will be April 28th through the 30th.
As far as free agency goes, the Bills have a lot of pending UFA's they have to re-sign, if they so choose.
Cornerback Levi Wallace, wide receivers Isaiah McKenzie and Emmanuel Sanders, defensive tackle Harrison Phillips, edge rusher Jerry Hughes, and running back/special teamer Taiwan Jones are just some of the notable free agents the Bills might want to re-sign.
Listen to Chris Owen Overnights 12-5 am on 106.5 WYRK
Unfortunately, the Bills have virtually zero cap space for 2022, as it stands right now, which means they would have to restructure current long-term contracts, or release certain players they deem expendable.
The biggest needs the Bills likely will have is offensive liner (especially interior), cornerback, defensive line, and wide receiver.
The Bills only have Stefon Diggs, Gabriel Davis and Cole Beasley under contract for the 2022 season (not counting practice squad players).
Could the Bills be interested in signing a big-name free agent?
Perhaps Bills quarterback Josh Allen is already making a fun sales pitch to one upcoming free agent wide receiver.
Allen was seen with Arizona Cardinals receiver, Christian Kirk on an Instagram story, which was posted on Twitter.
Kirk is scheduled to be a free agent this spring.
Kirk was lost in the shuffle in Arizona. They traded for De'Andre Hopkins in 2020 and signed A.J. Green to play with quarterback, Kyler Murray.
Kirk is considered one of the top targets for teams at wide receiver and could be a possibility for the Bills.
Unfortunately, he will likely command a price tag north of $10 million per season, so the Bills would absolutely need to clear cap space to fit anyone under the cap this spring.
We will see what general manager Brandon Beane decides to do.
11 Pictures of Why We Love Josh Allen
TACKLE THESE: Check Out the Best Uniforms In Each NFL Team's History
CHECK IT OUT: 100 sports records and the stories behind them