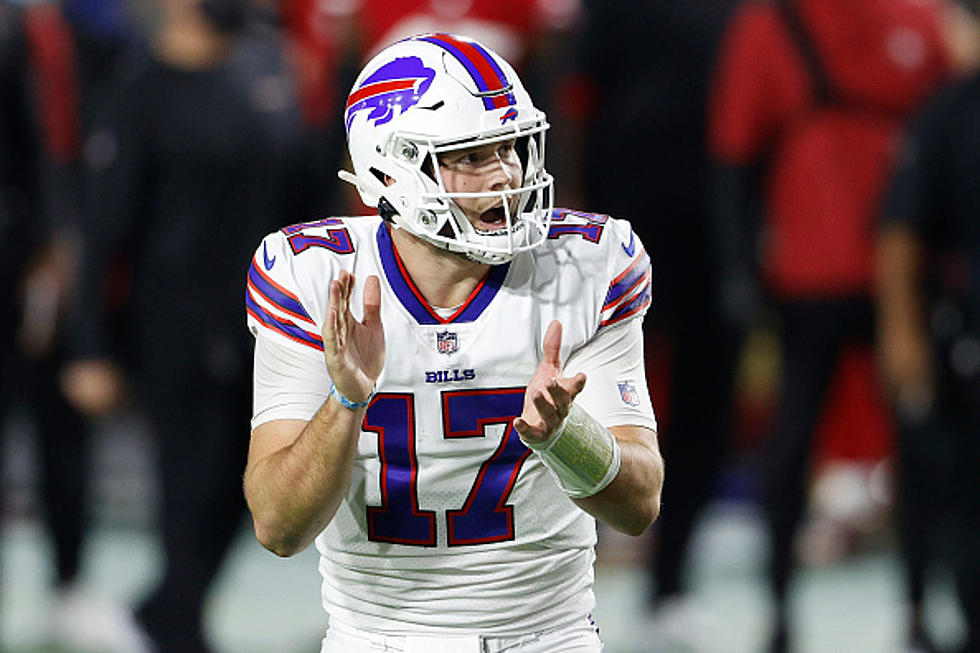 Josh Allen Dresses Up as a Canadian in Hilarious Viral Video [WATCH]
Getty Images
The Buffalo Bills will face the Indianapolis Colts at Highmark Stadium on Sunday at 1 pm. It will mark the first game between the two teams since the 2020 AFC Wild Card game at Highmark Stadium back in January, which was the Bills first playoff win in 25 years.
This week 11 game also marks the first game that fully vaccinated Canadians can go to Bills games at Highmark Stadium.
Because of that, the Bills decided to have some fun with quarterback Josh Allen. On Saturday afternoon, they surprised social media with an amazing (cannot stress that enough) video of Josh doing his best Canadian impression, and even capping it off by cracking open a can of Labatt Blue Light.
Watch how amazing Josh opens this can of Labatt.
Even the way Josh puts on the hockey gloves is textbook. I've seen a lot of great and flat-out hilarious videos on social media from Allen, but this is among the best I have ever seen.
The Bills are dealing with some injuries for tomorrow's game, but only one player is listed as questionable on the injury report -- linebacker Tremaine Edmunds, who missed last Sunday with a hamstring injury.
Not on the injury report is right tackle Spencer Brown, who was placed on the reserve/COVID-19 list on Thursday. If Brown isn't cleared it looks like the Bills will have to shuffle the offensive line once again. They signed tackle Bobby Hart on Friday, who was on the Bills in training camp.
Amazing Photos From The Start Of The Bills Season
The Bills headed into their bye week with a 4-2 record on the season.
Jerseys You Should Never Wear At A Buffalo Game
You should never be caught wearing these jerseys.
Million Dollar Western New York Home Come With Private Island
You could own your own private island right here in Western New York. Currently listed on Zillow.com, this 5 bedroom, 5 bathroom home is amazing and has everything that you could want in a home.
$2.4 Million New York State Home Inspired By HGTV
This home in Elma, NY was
inspired
by HGTV!
This $1.7 Million Home In East Aurora Is Breathtaking
Step inside this
amazing home
in East Aurora that has its own breakfast bar!