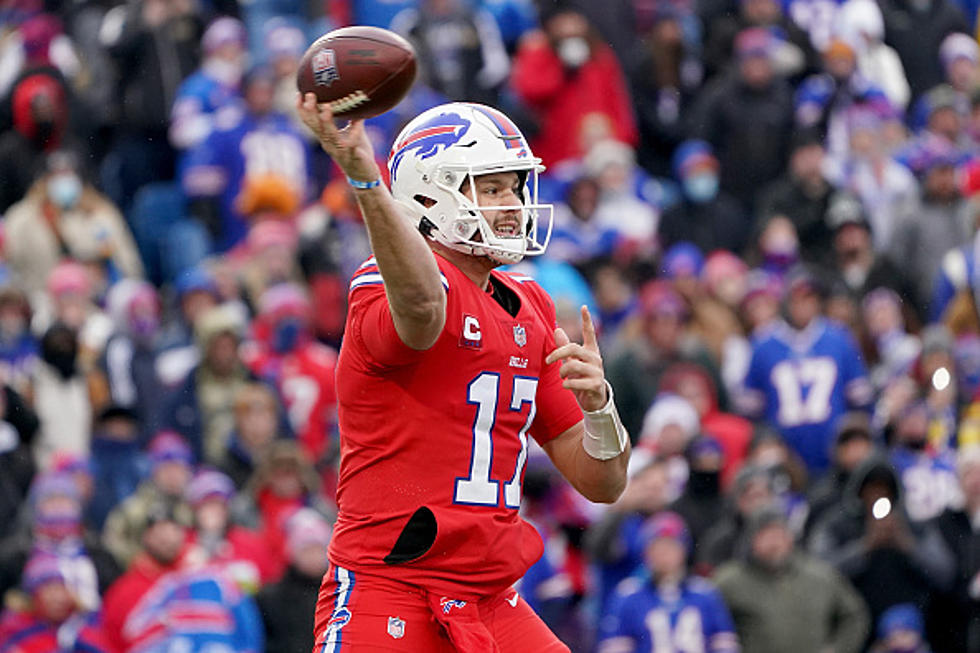 The Bills Hilarious Tweet Shows Off Josh Allen's "Leg Lamp" [PHOTO]
Getty Images
We're only a few days away from Christmas and the Buffalo Bills are in the home stretch of their 2021 regular season campaign.
They have a hugely important game in Foxborough against the New England Patriots this Sunday. The Bills are 8-6, which is one game behind the Patriots at 9-5. If the Bills win, they will take back first place in the AFC East, since they hold the division record tiebreaker. If the Patriots win, they will have a two-game lead and basically wrap up the division, so this game is of the utmost importance.
The Bills are having some holiday fun off the field this week, however.
If you've seen the popular Christmas movie, A Christmas Story, then surely you know about the infamous "leg lamp." Ralphie's old man gets it as a major award from his workplace, and it's become a signature around the holiday season.
The Bills decided to create their very own "Josh Allen leg lamp," and the tweet went viral last night.
Check this out.
My favorite part of the post are the quotes from Bills players, like Gabe Davis who says that it "reminds him of the 4th of July," and Stefon Diggs, who says "it's indescribably beautiful."
Those are all quotes from A Christmas Story, by the way. Absolutely amazing content right there and whoever's idea this was at One Bills Drive should get a raise.
TBS will run its marathon of A Christmas Story from 8 pm on Christmas Eve to 8 pm on Christmas Day, and you can watch the Bills play the Patriots the day after Christmas at 1 pm.
Buffalo's 10 Favorite Christmas Movies
We asked and here are the 10 best Christmas movies, according to Western New Yorkers.
The Bills 2022 Opponents We Know Right Now
Here's who we know the Bills will play at home and away in 2022.
CHECK THEM OUT: 100 years of Christmas toys, gifts and fads