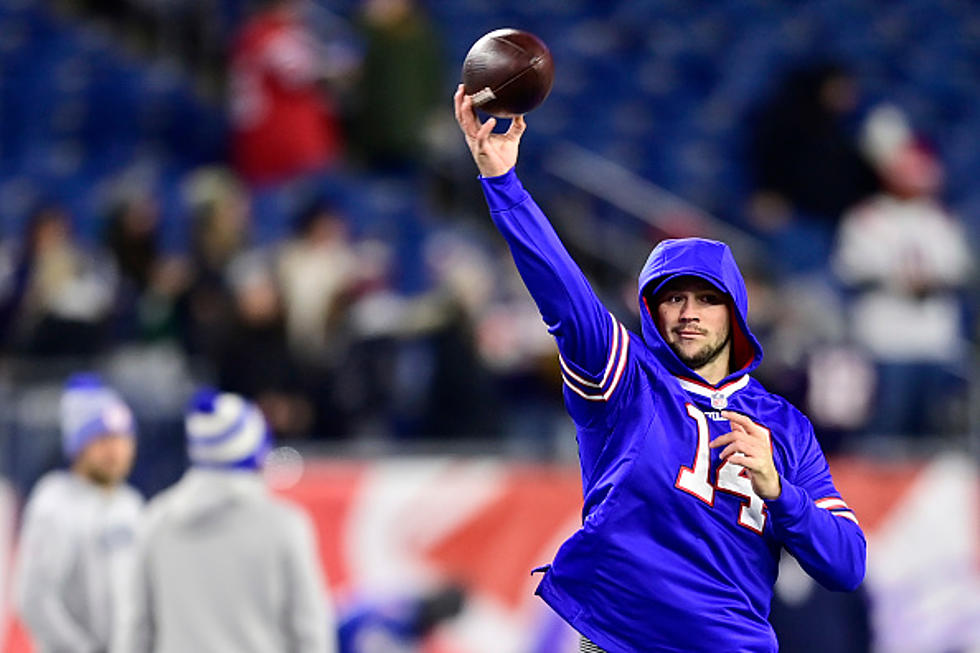 Win An Entire Josh Allen Merchandise Collection
Getty Images
The football season never ends here in Buffalo, New York. As the NFL is meeting together for the annual Combine, Buffalo Bills fans are waiting to see what will happen in the "off season".
For the Bills Mafia, Josh Allen is king! Watching Josh Allen's career grow has been pretty incredible. It is only a matter of time before the Bills win a Super Bowl and Josh is named league MVP!
If you are a huge fan of Josh Allen, there is a really neat opportunity for you to get his merchandise!
In a post on Josh Allen's INSTAGRAM page, there is a limited time offer.
Our PLBSE player of the YEAR is Josh Allen! Josh represents the best professional sports have to offer- strong character, generosity , and a love for the game and city he represents.
The Buffalo Bills will be without their defensive coordinator, Leslie Frazier for the next season. Frazier and the Buffalo Bills announced this week that Frazier is taking a year off and will return in 2024.
QUIZ - Can You Name These 25 Buffalo Bills Players?
Alright...Bills Football is here. How big of a fan are you? Can you name of 25 of these Buffalo Bills players?
Best Free Agents Signed By The Buffalo Bills
The Buffalo Bills are gearing up for a run at the Super Bowl next season and some big-time free agents are already reaching out to the Bills looking to join the team. Check out some of the best free agents the Bills have signed in the past.