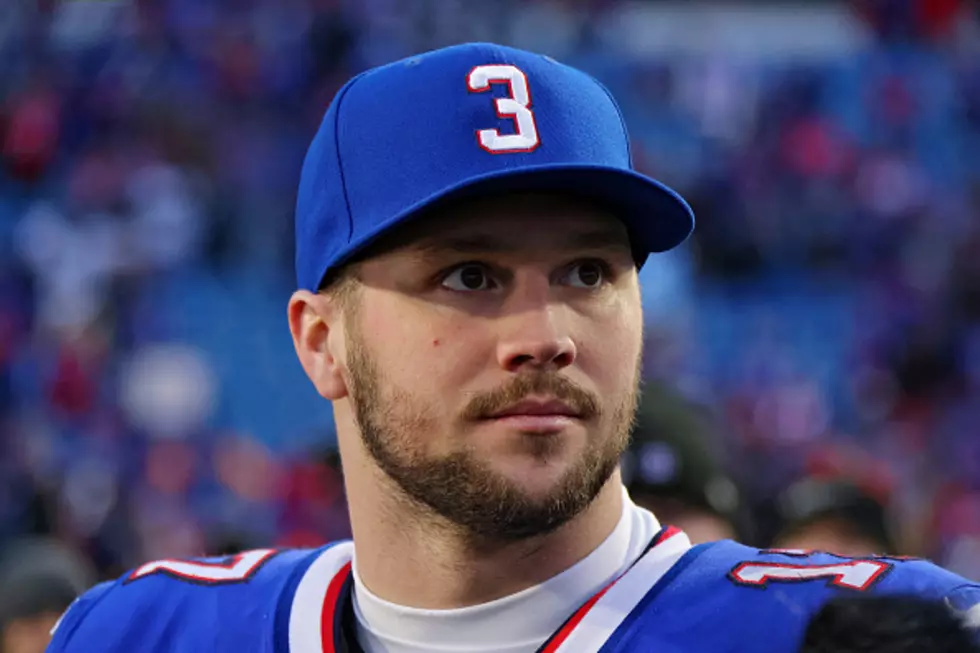 Josh Allen's Quote About Nyheim Hines' TD Makes Buffalo Cry
Getty Images
The Buffalo Bills clinched the 2 seed in the AFC playoffs, after their 35-23 victory over the New England Patriots at Highmark Stadium on Sunday.
The win for the Bills also eliminates the Patriots from the playoffs, as the Bills will host the Miami Dolphins next weekend in Orchard Park. Miami beat the New York Jets on Sunday to help them make the postseason.
Emotions were at an all-time high at the stadium, as everyone was thinking about Damar Hamlin, as he continues to recover from his cardiac arrest last Monday night. He is still at the University of Cincinnati Medical Center.
One of the loudest moments in the stadium's history happened on the opening kickoff, when Bills running back Nyheim Hines returned the kick 96 yards for a touchdown.
It was something a Hollywood studio would reject for a movie, because it was too unbelievable. Hines did it again, returning a kickoff for a touchdown in the third quarter. The first kickoff return for a touchdown came three years and three months after the previous one for the Bills, which is also the number Hamlin wears (3).
Bills quarterback Josh Allen, who three three touchdown passes on the day, talked about that opening kickoff touchdown by Hines and he says that it was the most touching play he's ever been a part of.
Allen held back tears when he was talking at the podium.
The first Hines kickoff touchdown was one of the greatest plays in Bills history. It was something everyone started screaming at and/or crying about. It was that special and Hines would not be denied for the end zone on both returns.
The Bills don't know who will play quarterback for the Dolphins and to be honest, Miami probably doesn't know either.
Tua Tagovailoa remains in concussion protocol, while backup Teddy Bridgewater missed week 18 with a broken finger on his throwing hand. Third-string QB Skyler Thompson started in the 11-6 win over the Jets.
Four Bills Players Who Could Leave Buffalo in 2023/2024
Four players that Buffalo Bills general manager Brandon Beane will have to make decisions on.
15 Amazing Buffalo Restaurants For the Best Comfort Food
Check out some of the best places for comfort food in Western New York.
20 Restaurants In WNY The Food Network Should Feature
We love so many restaurants in Buffalo and The Food Network should highlight way more of them.