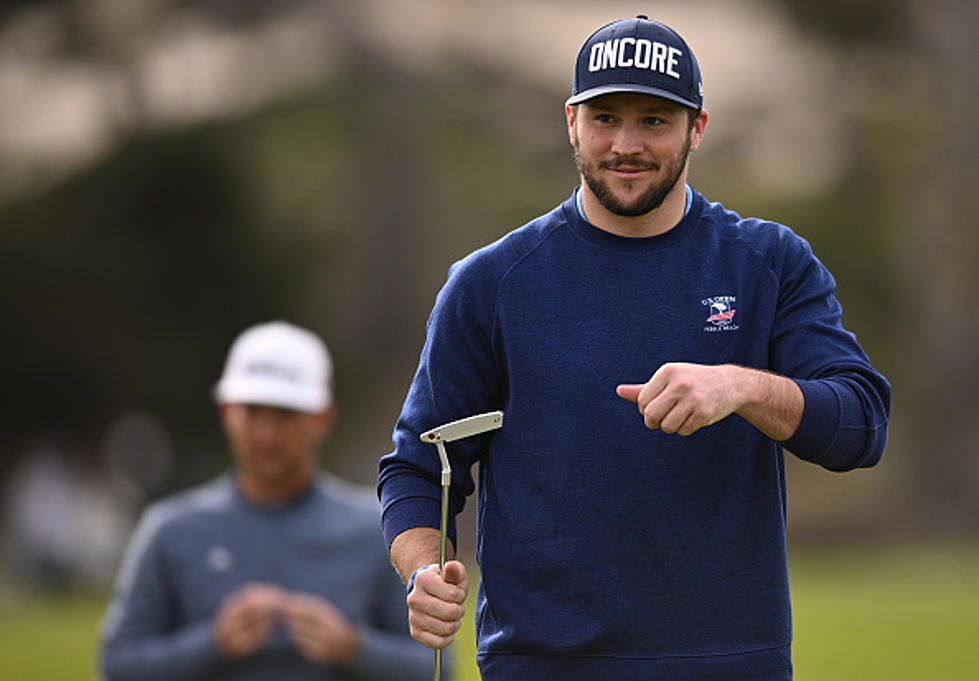 Josh Allen Could Be Acting in a Hollywood Movie
Getty Images
There is no bigger celebrity in Buffalo than Bills quarterback Josh Allen.
Allen has brought the Bills back to prominence. The franchise went through a 17-year playoff drought, but has now made the postseason the last four years, with Buffalo another Super Bowl contender in 2023.
Allen is now considered one of the two or three best quarterbacks in the NFL and is the face of the franchise. He's also acted in numerous commercials and even was a celebrity at the Kentucky Derby this past weekend.
Would Allen ever act in a Hollywood movie? Sure sounds like it.
Josh was on his segment during Kyle Brandt's Basement show, and Brandt played a clip of the cast of Super Troopers and Super Troopers 2.
In the clip, the cast learns of Allen loving the Super Troopers movies and give the green light of Josh being included in Super Troopers 3, which is currently in development.
When Brandt says "that sounds like they offered you a part," Allen says, "I'm in."
"I've never done a cameo or anything like that, so that'd be pretty cool," added Allen.
We have seen NFL players with cameos in movies before: Dan Marino in Ace Ventura: Pet Detective and Brett Favre in There's Something About Mary come to mind.
Both of those movies were comedies, which is what Super Troopers is as well. Josh is a huge fan of the franchise and it would be awesome for him to be on the screen in a movie like that.
Just trying to think about which part he would play?
Buffalonians Would Hate To See Josh Allen Endorse These Companies
Top Summer Movies From 2002 In Western New York
Whether you went to the Galleria with your best friends, FLIX with your parents, or the Transit Drive-In with your date, chances are you spent some time in a Western New York movie theatre in the summer of 2002 and saw one of these summer box office smashes.
The Top 30 Beef on Weck Restaurants In WNY
The 30 best places for beef on weck in Western New York.