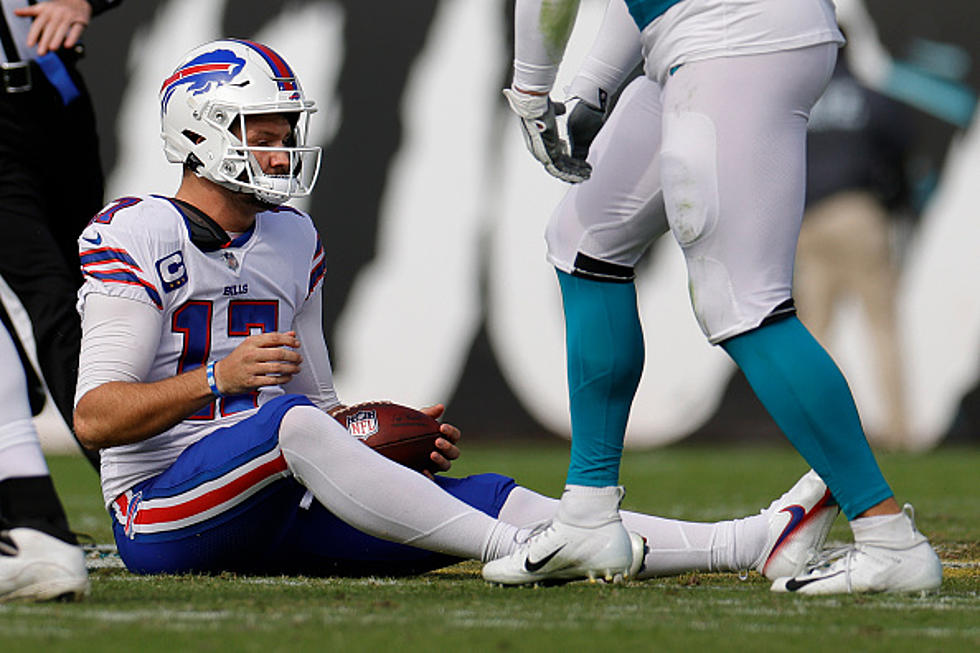 Josh Allen's Postgame Comments Are Humbling After Terrible Loss
Getty Images
That game yesterday was a tough watch to say the least. It could have been the worst game for the Bills offensively in a few years.
The Bills lost to the Jacksonville Jaguars by a score of 9-6. It was an abysmal say for the Bills offensive line, as quarterback Josh Allen was running for his life most of the afternoon.
Allen did not have a good game, either. He clearly got frustrated in the second half of the game and threw two bad interceptions, along with losing a fumble that cost the Bills a potential game-winning or typing drive.
Allen talked with the media after the game and took responsibility for the loss and admitted the Jaguars wanted it more.
"They came out, they wanted it more," said Allen. "We had a lot of little things add up to big things; I put the ball in danger too often; bit us in the butt. I played like s**t," added Allen.
Allen also said the Bills will be better because of this painful loss.
Head coach Sean McDermott said that the Bills can't beat themselves, which they did. The running game wasn't good enough, and they have a lot of work to do on the offensive line.
The Bills now travel to the Meadowlands in New Jersey to play the New York Jets next Sunday for a 1 pm kickoff. The game will be the first this season against the Jets. It's not clear who will start at quarterback for New York: injured rookie starter Zach Wilson, backup Mike White (who was injured this past Thursday), or third-string veteran Josh Johnson.
16 Buffalo Bills With Some Of The Best And Worst Nicknames
Top 10 Running Back In Buffalo Bills History
As we get ready for another season of Buffalo Bills football, check out the Top 10 running backis in Bills history.
Top 10 Receivers In Buffalo Bills History
The Bills have had some amazing wideouts. Here are the Top 10 based on reception yards in Bills history.
$2.4 Million New York State Home Inspired By HGTV
This home in Elma, NY was
inspired
by HGTV!