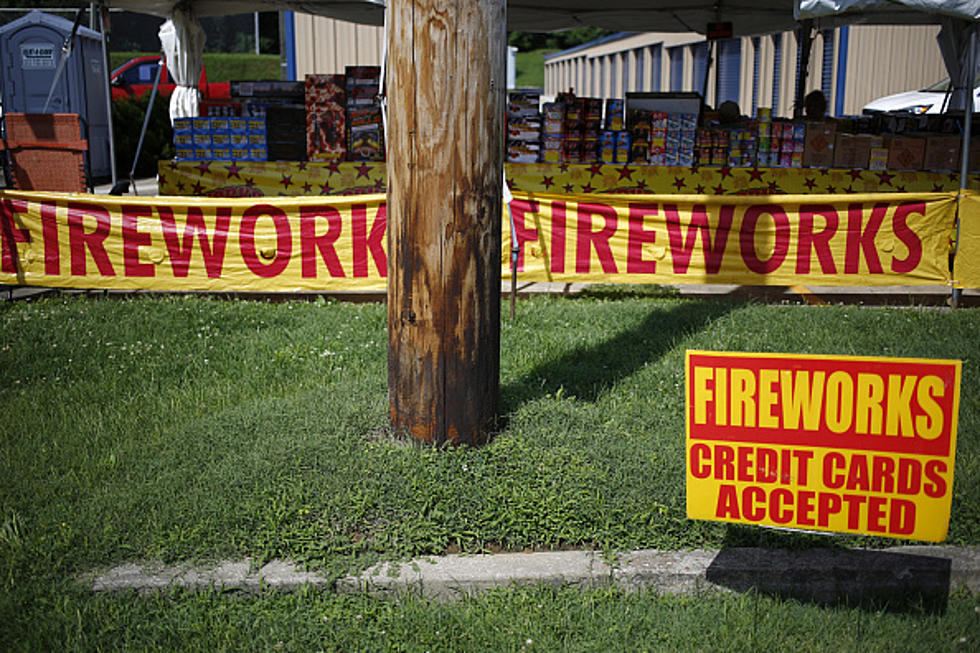 JUST IN: The Fireworks Limit In New York State
Bloomberg via Getty Images
There are few things more exciting within the summer in New York State than Independence Day! The big day is almost here and although we may see some showers on and off for the weekend, as of now, the actual day itself looks pretty good on the Fourth of July.
Celebrating with friends and family? Don't forget the drinks, food and hot dog buns! If you are having the party at your house or on your property, perhaps you are buying fireworks for the finale of the day? There are certain laws to know before you go to purchase fireworks. New York City has it's own set of laws.
But before you plan that backyard bash, it is time to remember where New York State lands when it comes to the legality of using various fireworks in New York.
New York State Law allows for the sale and use of a specific category of consumer fireworks known as Sparkling Devices.

Sparkling Devices are ground based or handheld devices that produce a shower of colored sparks and or a colored flame, audible crackling or whistling noise and smoke. The law limits the type, size and construction of Sparkling Devices and requires that these devices must be hand held or mounted on a base or spike and be limited in sizes that range from 1 to 500 grams of pyrotechnic composition.
What About New York City?
Are They Selling Them Right Now?
There are some who are wondering where you can get the fireworks that you want to use, legally. New York State does allow for the sale of them at various locations and you probably have seen the "pop up" tents around in the past. But there are specific dates that this can happen.
Sales of Sparkling Devices by certified permanent and specialty retailers can only occur from June 1 to July 5 and December 26 to January 2.

Sales of Sparkling Devices by certified temporary stands or tents can only occur from June 20 to July 5 and December 26 to January 2.
LOOK: 20 American foods that raise eyebrows outside of the US
Stac



ker
compiled a list of 20 unusual and uniquely American foods that might raise eyebrows outside the U.S.
LOOK: Highest-rated free things to do in New Jersey, according to Tripadvisor
Stacker
compiled a list of the highest rated free things to do in New Jersey from
Tripadvisor
.