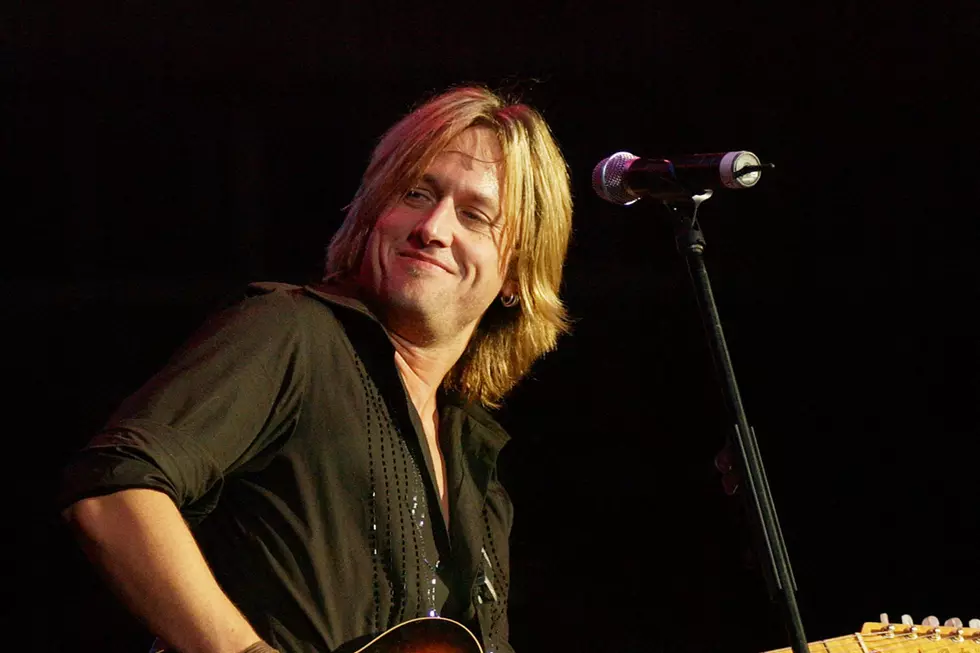 Watch Keith Urban Perform 'Blue Ain't Your Color' at 2019 CFP National Championship Game
Rusty Russell, Getty Images
Keith Urban has had a busy start to the new year. Just a day after accompanying his actress wife, Nicole Kidman, to the 2019 Golden Globes in Los Angeles (she was up for Best Performance by an Actress in a Motion Picture - Drama, which ended up going to Glenn Close), he traveled north to California's Santa Clara to play at the CFP National Championship Game pitting Clemson University against the University of Alabama.
Urban didn't pull out the fireworks at his performance, which he gave prior to the game at the Allstate Championship Tailgate from the Capital One Savor Card Music Stage. Instead, he treated fans to a smoothly rhythmic rendition of his 2016 hit "Blue Ain't Your Color" (a judicious choice, as blue is neither Clemson nor Alabama's color) which set the tone for a grooving evening.
Urban's new year is already promising to be quite packed, but 2018 was also a career-building year for the 51-year-old musician. His Graffiti U album and world tour helped him become the 2018 CMA Entertainer of the Year, and the 2019 Taste of Country Music Festival headliner's latest album was named one of Taste of Country's 10 best of the year.
Country Music's All-Time Best Guitarists: