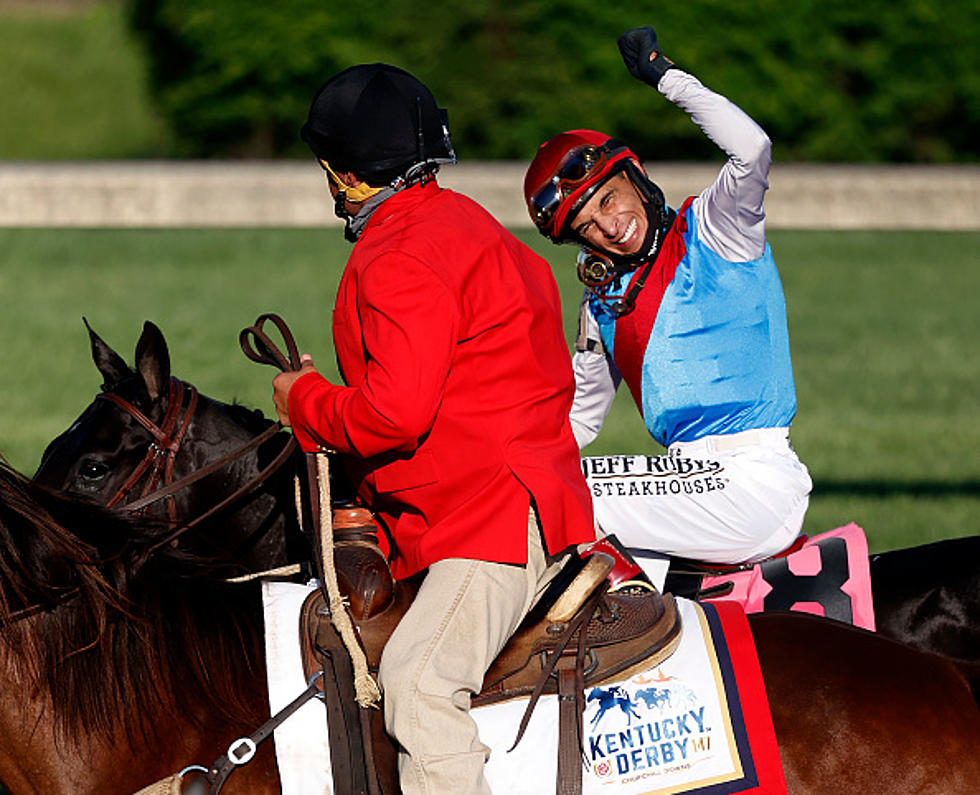 Kentucky Derby Winner Banned In New York!!!
Getty Images
When the next major horse race is run, there is one trainer who will not be allowed to take part. According to reports, popular and recent Kentucky Derby trainer Bob Baffert has been banned from being part of any horse race in New York State!
Derby winning horse, Medina Spirit, won't be allowed to compete at the Belmont Stakes in June!
CBS Sports reports that:
The New York Racing Association (NYRA) suspended well-known trainer Bob Baffert on Monday, the association announced. The suspension means Baffert cannot enter horses at Belmont or any NYRA track. He is also not allowed to have a barn or stall at the three tracks that apply in the suspension. The Belmont Stakes are set for June 5.
The news was released just a couple of days after Medina Spirit lost the race at Preakness and just a couple of weeks after Baffert was accused of "doping" his horse with a larger amount of drugs than is allowed. Baffert is probably the biggest name in the sport of horse racing, If he his horse is not first place, it is either second or third and is the trainer most novice wagerers put their money on.
Horse racing is back for the trotters and pacers in Hamburg for 2021. Buffalo Raceway is not only a great place to catch local/live racing, it is also a great place to wager on the major races like the Belmont on June 5th. While we won't be seeing a run for the Triple Crown, there is no shortage of drama for the next race!
Stores That Have Lifted Their Mask Mandate (updated)
Flamingo Boats Are Back at Delaware Park
Netflix Search Codes To Help You Find Movies/TV Shows
Stuck wondering what to watch on Netflix? Check out these codes that bring up all the options in different genres.