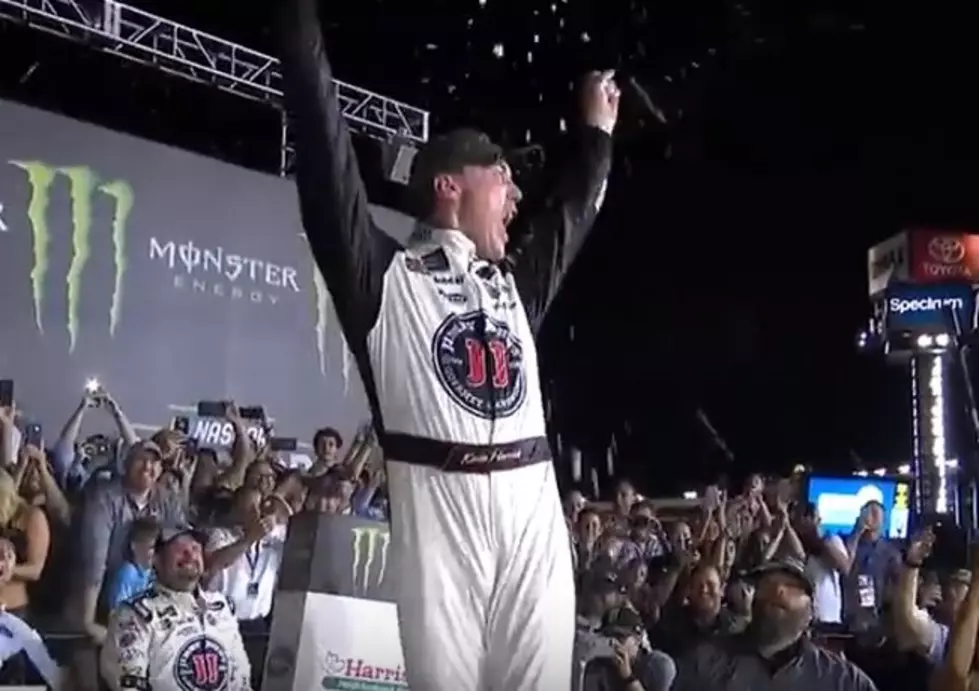 Kevin Harvick Keeps Doing What He Does Best
Kevin Harvick (YouTube)
He's already won five out of 12 Cup races this season and on Saturday Kevin Harvick added a million dollars to his bank account by winning the Monster Energy NASCAR All-Star race at Charlotte Motor Speedway.  It's his second All-Star race victory; the first one coming in 2007.
The race was divided into four stages, a 30, two 20's and a 10-lap sprint to the finish.  Harvick won the first stage leading the final 25 laps, then took the third stage by winning the final restart after a 7-car wreck added extra laps to the stage.  That wreck knocked out the strong cars of Martin Truex, Jr. and Brad Keselowski.
That Stage 3 win set the stage for Harvick to win the race because it gave him the option of where he wanted to be on the restart.  He chose the outside lane where he'd been strong all night and he led all 10 laps, holding off a challenge by Daniel Suarez.
Suarez finished second followed by Kyle Larson, Denny Hamlin and Chase Elliott.  Elliott won the final entry in the field by winning the Fan Vote.  Three other drivers raced their way into the grid in the Monster Energy Open.  A.J. Almendinger won the Open, while Alex Bowman won Stage 1 and Suarez won Stage 2.
The Monster Energy Cup series resumes next Sunday night with the season's longest race of the year - the Coca Cola 600.