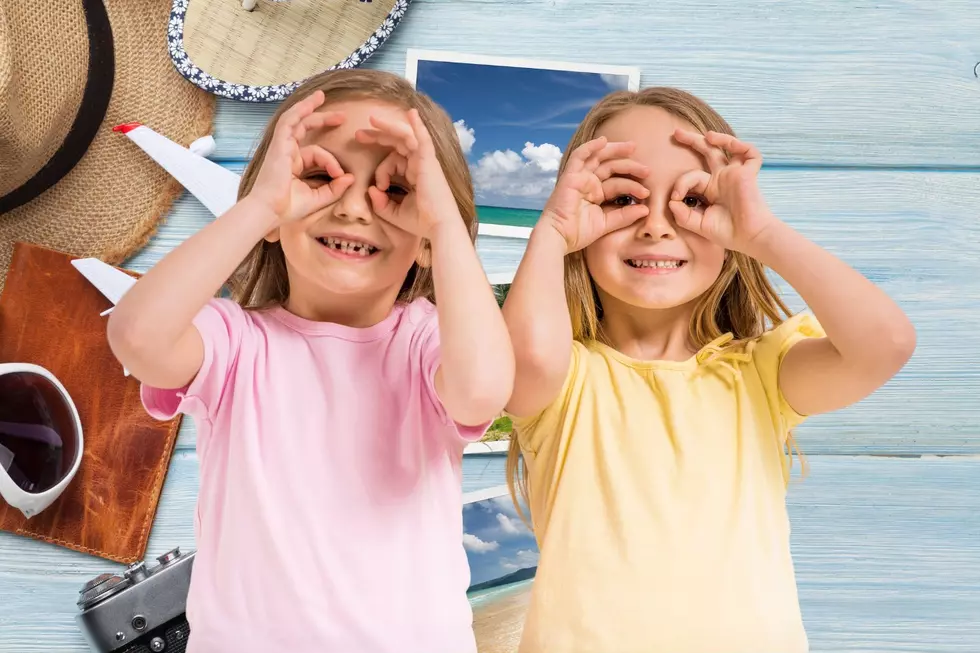 Best "Kid-Friendly" Vacation Destination Is In New York
(Canva)
When you think of "kid-friendly vacation destinations," do you think of New York?  Because according to a recent study...you should.
This is the time of year when people start thinking about where they're going to use a little of their personal time off and saving up for a big vacation later in the summer.  As a parent, you might be thinking about places that you and your kids will like.  They deserve to enjoy their time off with you too.  So where do you choose for a kid-friendly vacation spot?
I don't know about you, but when we think about kid-friendly vacation spots, it almost always includes a beach or Orlando, Florida.  Let's be honest, it's the home of the "happiest place on earth."  Although I've got some pictures of our kids obviously not having a happy time at Disney World.
But even if you're not a Disney fan, they've got Universal and tons of other theme parks.  It's a tourist trap through and through.  But it's where so many people choose to take their kids every summer.
Maybe they've been choosing the wrong place. According to a recent study, New York City is actually the best place in the country for a "kid-friendly vacation."
The study was done by Lawn Love.  They looked at 200 cities in the U.S. and compared how many family-friendly attractions there were there.  There were 23 metrics they were looking at including family-friendly accommodations, attractions, and restaurants.  But they also took into consideration the options for transportation, safety, and affordability.
The one that surprised me was that New York actually has more amusement and theme parks than Orlando.  But Orlando had more family-friendly accommodations.  New York also ranked in the top 3 when it comes to zoos and was #1 when it came to availability of children's hospitals (just in case).
If you'd like to see the whole study for yourself, click here.  But maybe you might want to reconsider those plans to head to the sunshine state this summer and keep it right here in the Big Apple!
10 Of The Most Mispronounced Towns In New York State
These towns are truly a round of verbal acrobatics. Check out 10 of the most difficult to pronounce towns in New York state.
A Peek Inside The New Thruway Rest Stops In New York State [PHOTOS]
Keep scrolling to see pictures of the newly revamped New York State Thruway service areas.
Three Places With the Most Bigfoot Sightings in New York State
The top three places with the largest concentration of Bigfoot sightings in the State of New York.