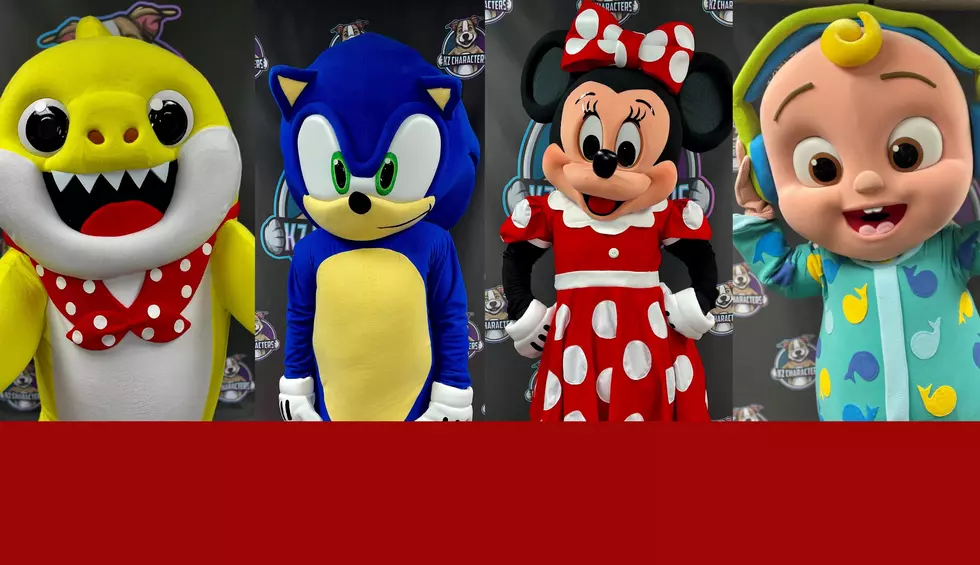 Popular Kids Characters Will Be At The World's Largest Yard Sale
KZ Characters
If your kids have been behaving, why not treat them to a play date with some of their favorite costume characters? This weekend, the World' Largest Yard Sale will be taking place at the Hamburg Fairgrounds, located at 5600 McKinley Pkwy, Hamburg, NY 14075. And it's the perfect gift to yourself, since it's Mother's Day weekend - let them wear themselves out having so much fun that you get your Friday and Saturday night to yourself.
There will be many free kids activities at the World's Largest Yard Sale this weekend, May 6, and May 7, 2022. In addition to their favorite costume characters, the Buffalo & Erie County Libraries will be there with giveaways, trivia, crafts and special appearances by Reada Owl, the Library mascot.
Bring your camera so you can take plenty of pictures of them having fun with all of the characters provided by KZ Characters.
You can also give them some spending money in return for them getting some chores done. They can buy games, toys, treats and hey throw a lil' extra in there for a Mother's Day present. Kids ages 12 and under get in free (with a paid adult admission) to the World's Largest Yard Sale. If your child is older than 12, they can get in for the discounted rate of $4. Parking is free.
The World's Largest Yard Sale Will Take Place:
Friday, May 6, 2022 - 9 am to 4 pm
Saturday, May 7, 2022 - 9 am to 4 pm
*Costume character appearances will take place both days from 10:30 am to 2:30 pm
Here are some of the characters your child can have fun and take a photo with:
17 Fairs in New York State to Visit For Summer Fun An Excitement [List]
Off Limits: These Baby Names Are Banned In New York State
These Are The 7 Safest Counties In New York State