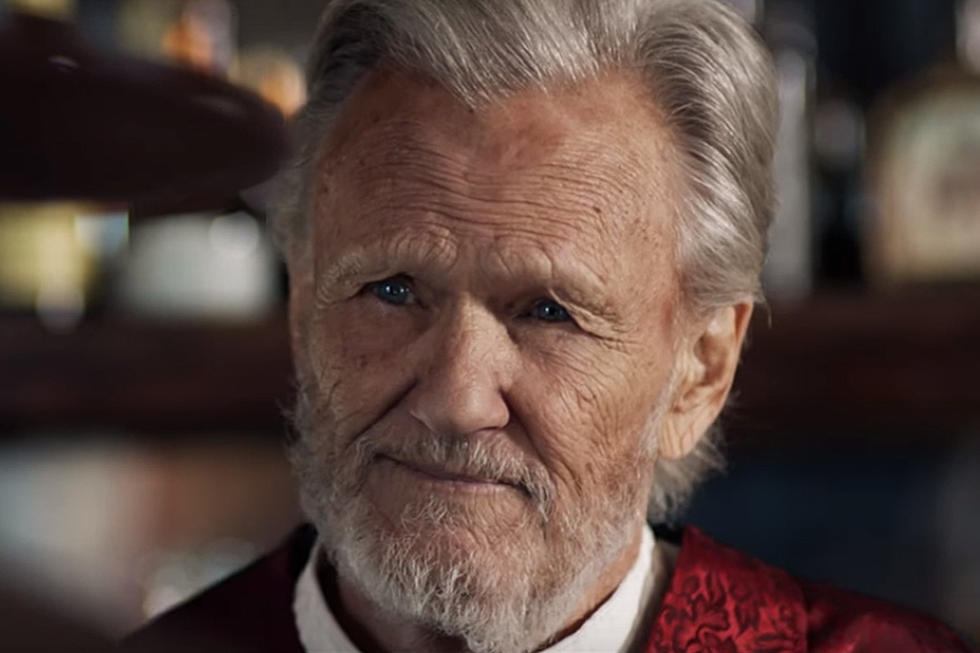 Kris Kristofferson Shares Old West Wisdom in Clip From 'Traded' [Exclusive Premiere]
YouTube
Kris Kristofferson seems like a wise old soul in real life, and he dispenses some hard-earned wisdom in a scene from his new film, Traded.
Kristofferson stars as Billy, an Old West bartender who dispenses drinks and wisdom in equal portions. The film pairs him with Trace Adkins as Ty Stover, a villain who gets his comeuppance in the end. In the scene above, which is debuting exclusively on Taste of Country, Kristofferson gives a few sage words of advice to Michael Pare, who hits town looking to avenge the death of his son and rescue his kidnapped daughter in a Western version of Taken.
Mark Esslinger wrote the script, and actor, producer and director Timothy Woodward Jr. directed the film. Everyone involved was in awe of working with Kristofferson, whose screen credits include a Golden Globe-winning turn in A Star Is Born.
"As a small-town boy growing up in South Carolina, I was weaned on all the classic Westerns. So, to have the opportunity to helm an emotionally freighted story of frontier revenge set in the 19th century was more than a dream come true," Woodward Jr. tells the Boot. "The highlight, obviously, for myself and the entire cast and crew was to watch a true legend, Kris Kristofferson, ply his trade in the same boots he wore in one of his first starring roles in Pat Garrett & Billy the Kid."
"When they told me Kristofferson was in, I said, 'Okay, I'll do it,'" Adkins adds. "Ended up, I didn't have any scenes with him. But I just wanted to be in a project with Kris ... Kristofferson is a legend, and I just wanted to be in something he was in, just as simple as that."
Traded is set to debut on June 10 in a limited theatrical run in New York City, L.A., Houston, Dallas, Chicago, Phoenix, Denver, Kansas City and Washington, D.C., after which it will be available via various on-demand streaming services.
Legends Pay Tribute to Kristofferson
Country Stars Who Have Suffered Tragedy