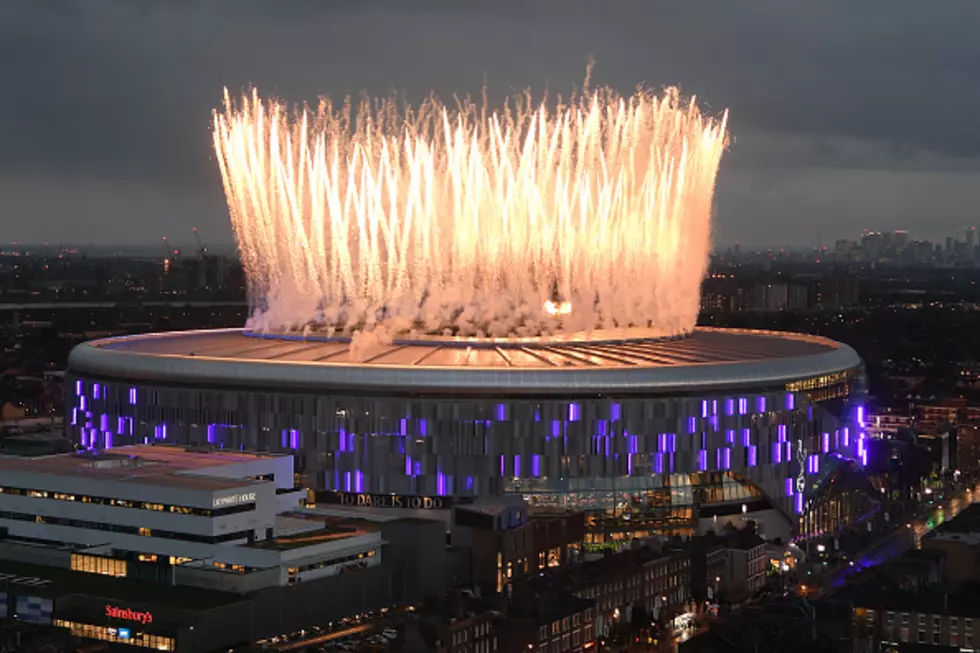 London: Buffalo Bills Will Lose a Home Game in 2023
Getty Images
The Buffalo Bills are in the midst of their latest playoff run, as they will host the Cincinnati Bengals in the AFC Divisional round this Sunday afternoon at Highmark Stadium.
The Bills did have some pretty big news regarding a certain game in 2023, which we now know is official.
The Bills announced they will be playing in London as part of the NFL's international series, for the 2023 regular season.
The opponent for the Bills will be determined at a later date. It's a game at Tottenham Hotspur Stadium, which is the prototype stadium for the inspiration in the design of the Bills new stadium, which will open in 2026 in Orchard Park.
This is very exciting for many, however, what may be lost in the shuffle is that this means the Bills lose a home game in Orchard Park next season.
The reason is because of the current rules for international games. Every team has to play a home game internationally, every eight years; and the last time the Bills lost a home game overseas was back in 2015, when they also played in London.
The silver lining is that 2023 is the AFC's turn to host nine home games, so Buffalo will host the same number of home games in 2023 as they did in 2022...but we know one of those home games was moved to Detroit, due to the aftermath of the historic lake effect snowstorm in November.
Who will the Bills play in London?
The Dallas Cowboys are a popular pick, however, I can see the Bills organization lobbying the NFL to keep that home game in Orchard Park. It would most certainly be a prime time game in Buffalo, vs. a 9:30 am ET start in London.
The Las Vegas Raiders are a team I can see going to London to play the Bills as well.
22 Famous Buffalo Sports Phrases Every Die-Hard Bills and Sabres Fan Knows
Being a sports fan in Buffalo is sometimes like knowing a different language. Here are 22 of our favorite Buffalo sports phrases you already know if you're a huge fan! And if you're new here, here's how to catch up.
16 Buffalo Bills With Some Of The Best And Worst Nicknames
15 Things You Should Never Do at a Bills Home Game
Things that are a no-no to do at a Buffalo Bills home game.