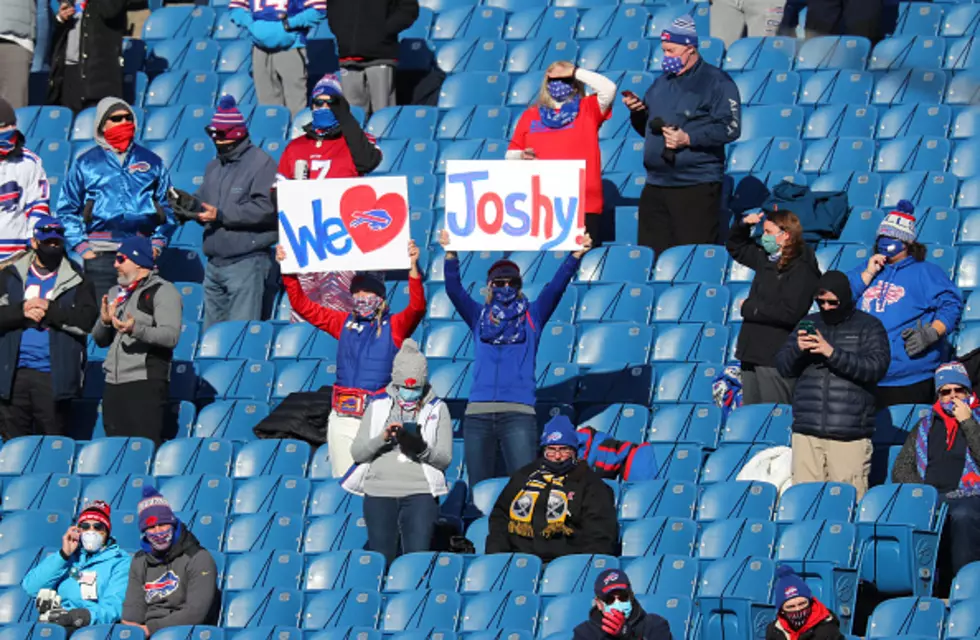 Look What Country Singer Jumped On The Bills Bandwagon
Getty Images
The Buffalo Bills are on to the next round of playoffs and will play the Baltimore Ravens this Saturday night in Orchard Park. As the Bills and their fans get ready for prime time, many are jumping on the bandwagon.
After the win over the Indianapolis Colts, football fans across the nation were getting behind the Bills and many celebrities were part of it.
Jana Kramer will have to cheer on the Buffalo Bills since the Titans were beaten by the Ravens this past weekend. But she is not the only celebrity who is rotting for Josh Allen and company.
This team is special. Yes, they play very well and have an amazing chemistry. But the question has come up; "what team has more fun than the Buffalo Bills?" It is so true!! Having the chance to watch them warm up and play the games each week from the PA booth at Bills Stadium, I have seen them having fun firsthand. The Buffalo Bills are just relaxed and focused when they play. If they are anxious, it doesn't show on the sidelines and what has also been refreshing is seeing them bring one another up after a bad play. You rarely (if ever?) see the Buffalo Bills "bicker" on the sidelines. They simply play their game and, to date, play it very well!
The Top 15 Pizza Places in Buffalo