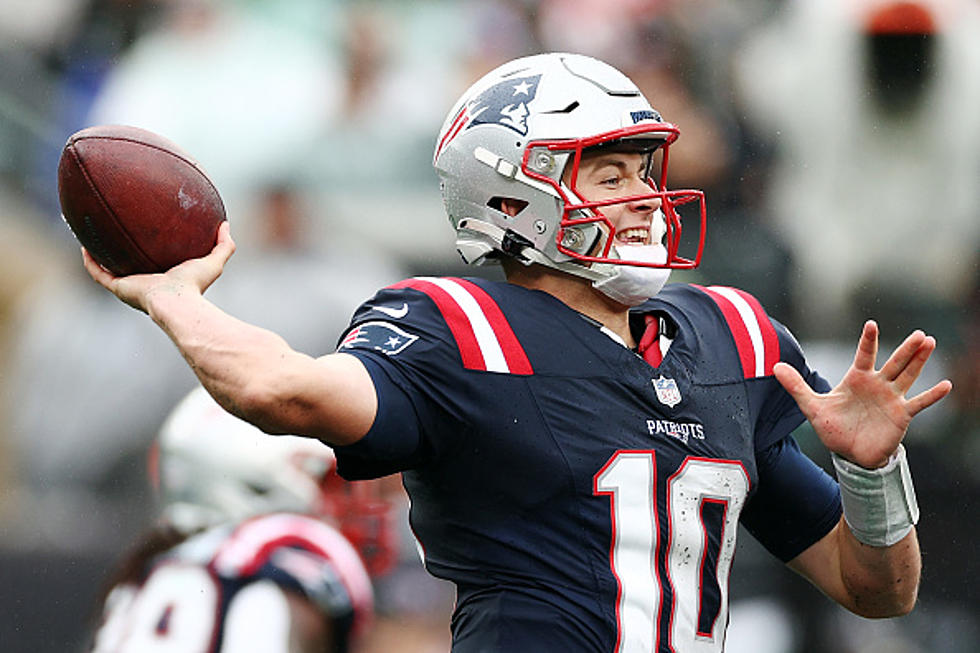 Patriots Quarterback Accused of Hitting Player in the Groin
Getty Images
The Buffalo Bills are heading into a gigantic game this Sunday, as they will host the Miami Dolphins at Highmark Stadium.
The Dolphins are 3-0 and leading the AFC East, while the Bills are 2-1 and could take first in the division with a victory on Sunday against Miami. This is most certainly a game that both teams and fanbases have circled early in the season.
As for the other two AFC East teams, the New York Jets and the New England Patriots are both 1-2, with some early struggles.
The Patriots have lost both of their home games this season, but did beat the Jets this past Sunday, 15-10.
There is one play that NFL fans are gravitating towards, however, and it has to do with what transpired after the whistle between Patriots quarterback Mac Jones and Jets cornerback Sauce Gardner.
Gardener claimed after the game that Jones "hit him in the private parts."
There is no video evidence of this happening. We now know why Gardner shoved Jones to the ground, which was in response to this.
The NFL Network's Tom Pelissero reports Jones will not be suspended for the act, while Jones says that nothing was intentional.
Jones has come under fire in his short time in the NFL, being accused of being a dirty player by many fans. The most well known was when he grabbed and twisted the leg of Carolina Panthers' edge rusher, Brain Burns.
The Bills play at the Patriots on October 22nd, which is the first game for Buffalo after their bye week.
6 Buffalo Bills Greats That Didn't Look Right In A Different Uniform
Unfortunately, sometimes your favorite player leaves your team and when you see them it just looks weird. Here are five former Buffalo Bill greats that just look weird wearing a different team's jersey.
16 Buffalo Bills With Some Of The Best And Worst Nicknames
Tom Brady Was Intercepted By These Buffalo Bills [LIST]
Tom Brady officially called it quits. He is a list of every Buffalo Bills player who intercepted him during his Hall of Fame career.