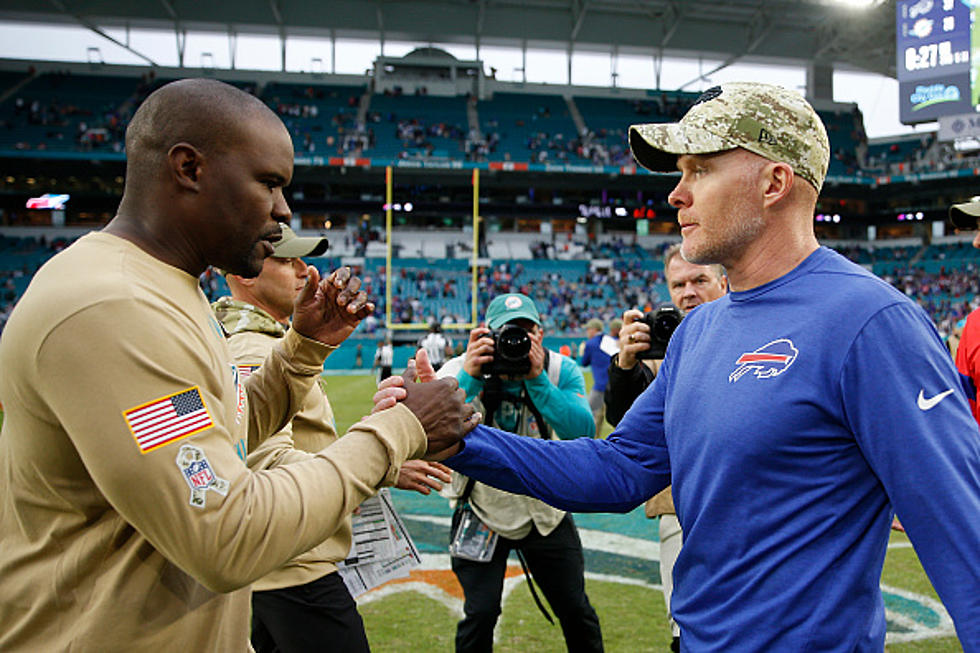 Miami Dolphins Will Be Without Big-Play Wide Receiver Against the Buffalo Bills
Getty Images
To say that this Sunday's Week 2 game is important for the Buffalo Bills is an understatement.
The Bills play at the Miami Dolphins this Sunday and after losing the home opener, the Bills cannot afford to start the season 0-2, especially to a division rival.
One of the biggest reasons to be scared of the Dolphins offense is wide receiver Will Fuller. Fuller was brought in after spending the first five years of his career with the Houston Texans.
Fuller missed Week 1 against the New England Patriots after serving the fourth game of his four-game PED suspension, dating back to 2020.
Fuller was expected to be back this week against the Bills, but the media learned that Fuller missed practice on Thursday due to a personal reason, and on Friday, it was announced by Dolphins head coach Brian Flores that Fuller will miss Sunday's game with a "personal issue."
It's not clear exactly why the personal issue is, but Fuller will not play this week and that means that the Dolphins lose a deep-threat and big-play wide receiver.
Fuller is one of the fastest wide receivers in the NFL and he was brought into Miami to give second-year quarterback Tua Tagovaoila a weapon to create big-play passes. Without Fuller, Miami will rely more on DeVante Parker, Jaylen Waddle, Mike Gesiciki, and Myles Gaskin.
Gaskin led Miami in catches on Sunday against New England and perhaps this means that Tua will not take many chances against what is one of the best pass defenses in the league with the Bills.
The Bills play at the Dolphins this Sunday at 1 pm at Hard Rock Stadium.
Check Out The 11 Most Underrated Bills Defensive Players In The Past 30 Years
I wanted to comb past the amazing defenses the Bills have had over the past 30 years and put the spotlight on some stellar role players who help lead the team to the playoffs and beyond. We are talking about players that maybe didn't get lots of love from the National media or made tons of Pro bowls, but we were still proud that they were part of the team.
TACKLE THESE: Check Out the Best Uniforms In Each NFL Team's History
CHECK IT OUT: 100 sports records and the stories behind them