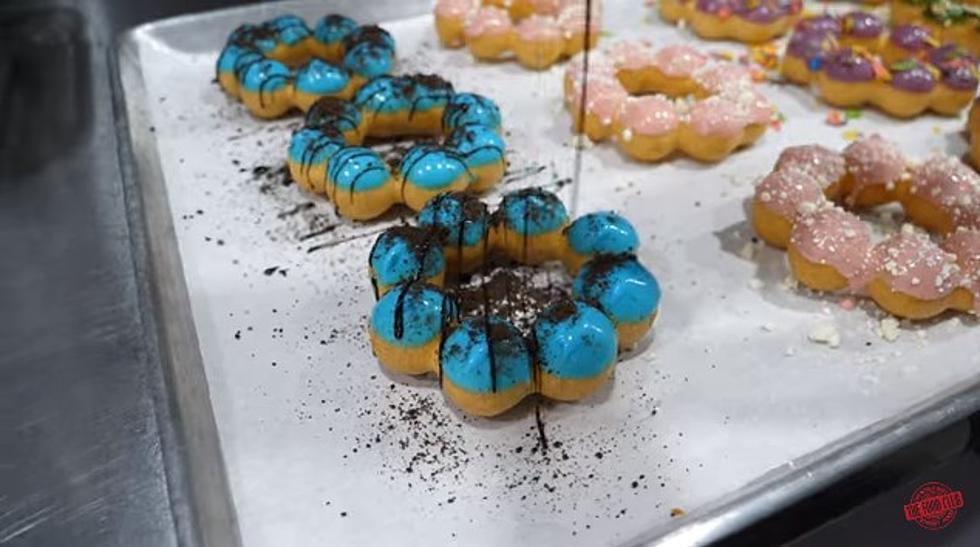 Unique Donut Shop Coming To Cheektowaga
(YouTube via The Food Club)
Want to try a new sweet treat for dessert?  There's a new place coming to Western New York that is sure to be different from anything you've had before.
It's called Mochinut and it's coming to Cheektowaga soon.
What is Mochinut?
Mochinut is actually a national chain of restaurants that offer a fusion of foods.  A mochinut is a fusion of American donuts with Japanese mochi.
If you've never had mochi, it's actually a rice cake that is made by pounding steamed rice until it forms a paste-like consistency.  Mochi is often sweet and sometimes mixed with ice cream for an incredible dessert.
Mochinuts are described as dense and chewy and they're normally in a unique bubble ring shape.
What else does Mochinut serve?
They've actually got more than just mochinuts on their menu.  According to their website, they also have Korean rice flour hot dogs, bubble tea drinks and soft serve.
The flavors of mochinut are just as unique as the donut itself.  On their menu, they include black sesame, cookies & creme, mango, peanut butter, black sugar, churro, milk pebble (like fruity pebbles), Ube, Taro, and more. But specific flavors will vary by location.
Where will they be opening a new location?
The original Mochinut got it's start in Ceritos, California in 2018 and currently has 150 locations across the country, including one in Rochester, NY.  Soon, they will have a new location in Cheektowaga.  They're hoping to start in the Buffalo area at 1526 Walden Ave., in the Walden Plaza near Harlem Road.
43 Restaurants That Have Desserts That People Go Nuts Over
10 Restaurants That Used to Be in Buffalo, 10 Years Ago
10 restaurants that used to be in Buffalo, the last time the Sabres made the playoffs.
Top 50 Summer Restaurants in Buffalo and Western New York
Check out some of the best spots for food and drinks this spring and summer across Western New York!