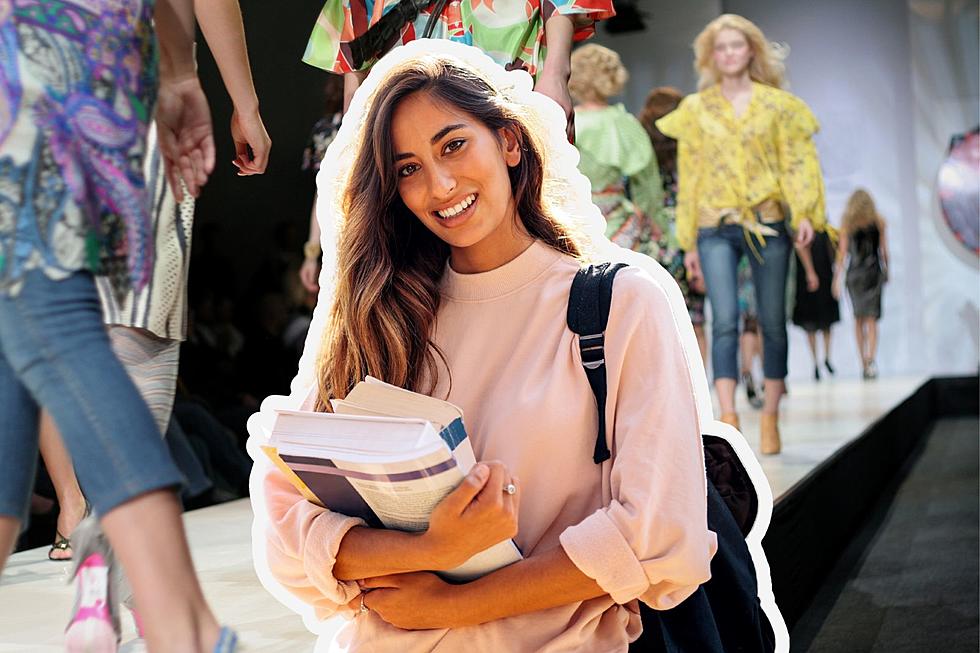 Three New York Colleges Shine On The 'Most Fashionable' List
(Canva)
Millions of students are looking at colleges right now that they might want to enroll in when fall rolls around.  If fashion is important to you, these schools aren't far.
There really are two types of people in the world when it comes to fashion.  There are people who understand and respect it and there are people who just don't.  Some of us just have no clue what's fashionable.  This list is going to be good for both types of people, whether that means you'll fit in and want to apply now, or you want to steer clear.
How do they determine what's "fashionable?"
The study came from Styleseat and it used data from IPEDS, U.S. Department of Education.  They also looked at 100 of the most recent Instagram posts that were geocached at each school and posted at the time of the study.
Essentially, they looked at what people were wearing in their pictures.  Then they categorized them into what they called, "Low-Effort" outfits (school logos/mascots on shirts, hoodies, hats), "High-Effort" outfits (unique, high fashion, nicely put together), Cozy outfits (sweatpants, loungewear that did not contain school logos/mascots), and they looked to see if they had fashionable footwear on too.
Which schools in New York stood out?
If fashion is important to you and you already live in New York, schools like New York University (NYU), Columbia - NYC, and Cornell University should all be on your radar.  They all came in within the top 25.  NYU came in at #6, Columbia - NYC was at #10, and Cornell was at #20. Click here to see what they scored and what other schools were around them on the list.
Shocker - Ivy League Colleges had some of the most fashionable students
Is anyone surprised that Ivy League Colleges like Harvard, Princeton, and Yale all did very well on this survey?  Sophistication and elegance are what they were looking for in this study and that's what most people imagine when envisioning an Ivy League College.
Five Ivy League Colleges showed up somewhere in the top 25.
However, the top 5 included:
1. San Diego State University
2. Temple University
3. Louisiana State University
4. Georgia State University
5. California State University, Fullerton
I don't know about you, but I never wanted my secondary education to double as a fashion show.  I preferred to wear windpants and a hoodie to class when I got the opportunity. There's enough going on at college.  The last thing I wanted to worry about was what I was going to wear to an 8:15 a.m. class.
2024's Most Competitive Colleges In New York State
According to data from the US Department of Education, here's the ranking of the colleges and universities with the lowest acceptance rates.
Gallery Credit: YouTube/Canva
25 Colleges To Consider If You Grew Up In WNY
There are 25 college campuses in Western New York that are close enough (but also far away enough) to come home for a spur of the moment visit, all while having a new sense of independence.
Read the full list before you rule out these possibilities.
Gallery Credit: Kadie Daye, Google Maps
Top School Districts In WNY
Here are the latest rankings of School districts in Western New York.
Gallery Credit: Dave Fields