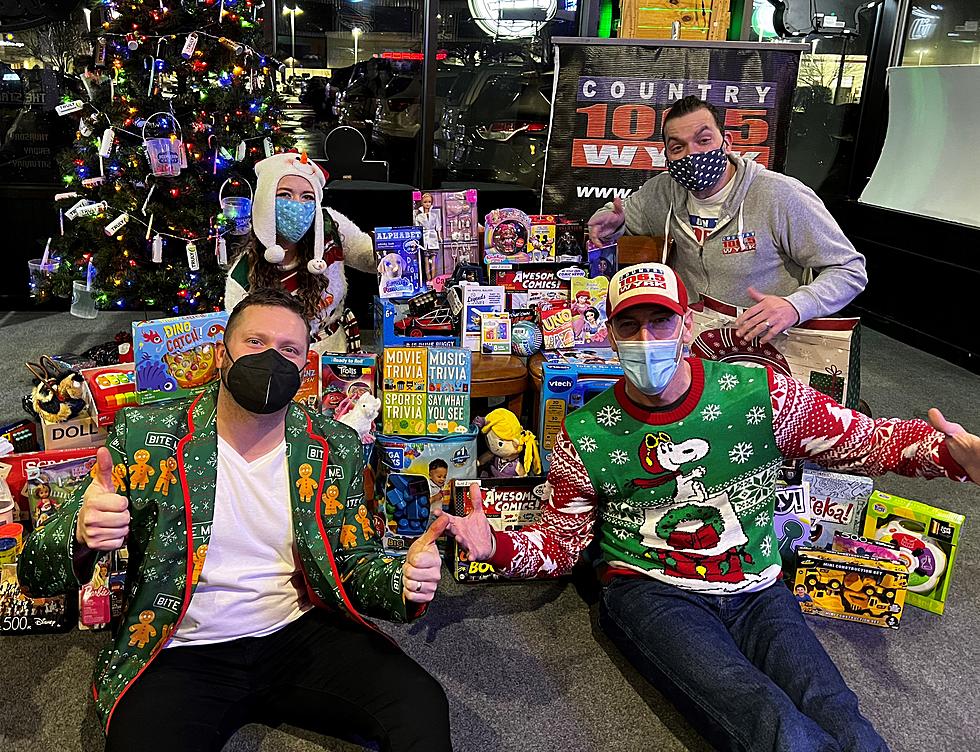 Most Fun, Family Christmas Game You Have To Try
WYRK
If you're looking to switch up the holiday gift-giving exchange at your family party this year, this is a great idea. If you're used to doing White Elephant then maybe this year you switch it up. Everyone starts off with a present (that they didn't bring) and then take turns rolling the dice and follow the rules of the dice.
We do two Christmas activities each year:
1.) White Elephant-take turns picking a gift from a pile, you can either pick a gift from the pile or steal someones. Usually, it can't be stolen more than once or twice. If you go last, you have the advantage because everyone else already has a gift in their hands, except for them.
2.) This one may be my favorite. My mom will wrap a MASSIVE Saran wrap ball with mini alcohol bottles, money, and treats all within it. It's like a race: One person unrolls the Saran wrap trying to get as many goodies out as they can while the person sitting next to them rolls 2 dice as fast as they can. Once they roll doubles, they steal the saran ball and start unwrapping and the next person tries rolling the dice.
Now, this one can get really intense, but it is super fun. It is one of our most favorite traditions and it gets a little crazier each year. The prizes get a little bigger, the intensity gets turned up a little bit. But, it is a tradition that the memories provide a lifetime of laughs!
Merry Christmas!
10 Most Dangerous and Violent Cities in New York State