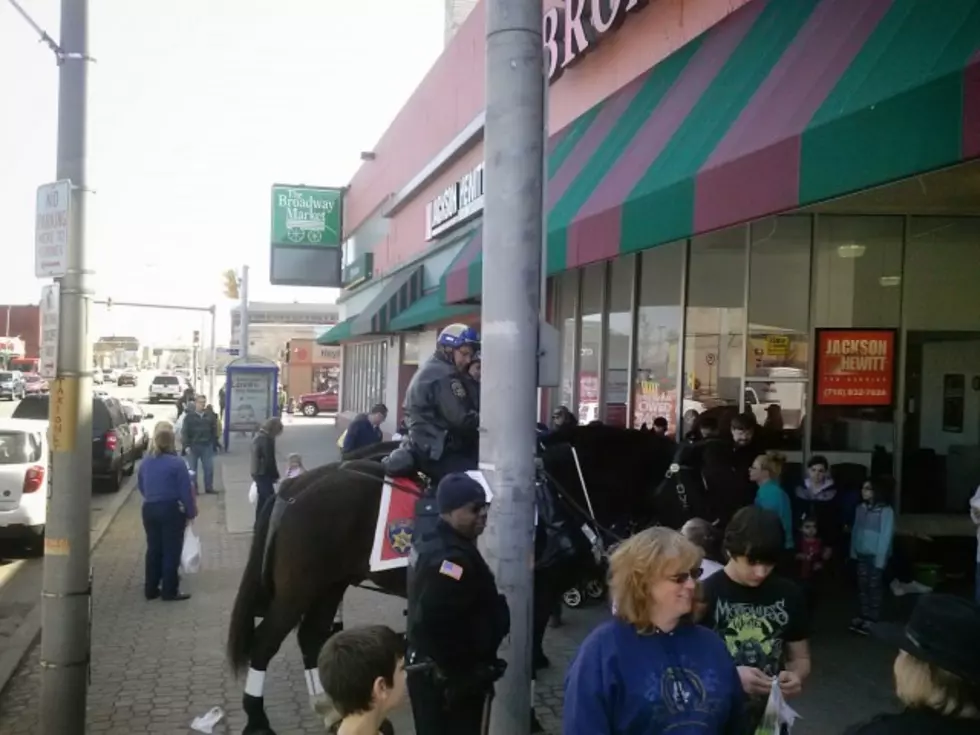 Mounted For Meals Returns To The Broadway Market This Week
Wayne Wolf
It's that time of year again! Everyone is headed to the Broadway Market to get all their goodies for Easter, it's tradition. The other tradition is the Erie County Sheriff's Mounted Division setting up shop outside the Broadway Market for one day to collect for the Food Bank of Western New York.
The Erie County Sheriff's Mounted Unit will be outside the Market from 10a to 1pm this Thursday March, 29th. The Deputies will be collecting non-perishable food items as well as cash donations. All the food and funds collected at the Broadway Market will be going to the Response to Love Center (Sister Johnice).
Head out and get all of your Easter shopping done and meet the deputies, horses and help if you can!
The Broadway Market is located at 999 Broadway and it open from 8am - 5pm leading up to Easter with a few days of extended hours.