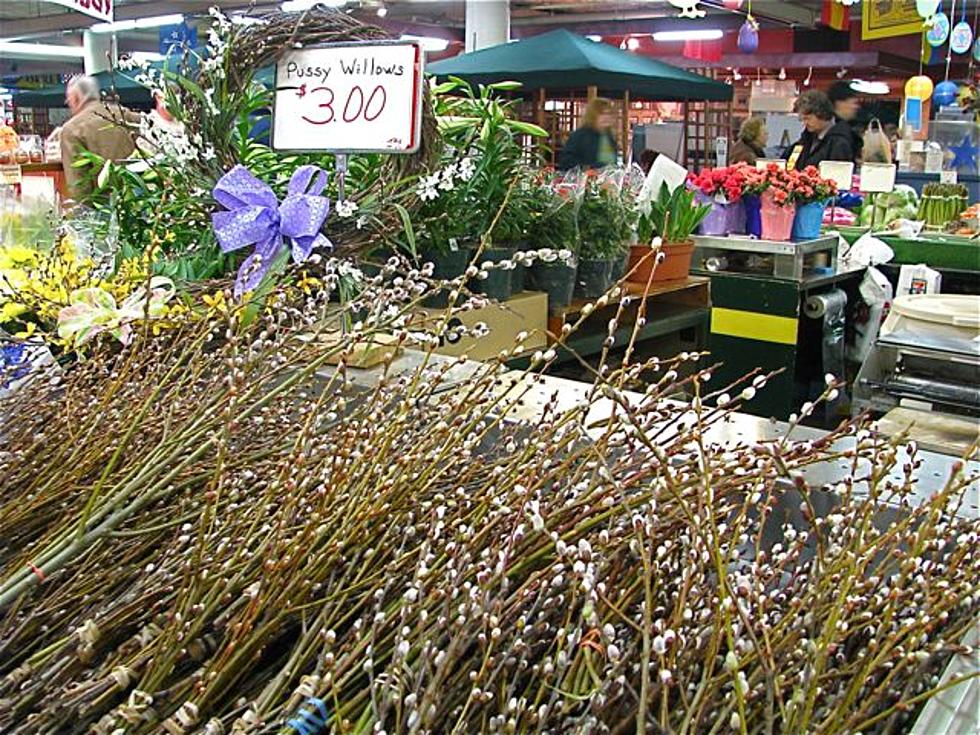 Buffalo Is Doing The Whole Dyngus Day Thing Completely Wrong?
Getty Images
Grab your pussy willows and your squirt gun because it is finally happening today!
Today's a big day today in Western New York! Dyngus Day has finally arrived and honestly, this could be one of the biggest Dyngus Day celebrations of all time in the Buffalo area. Since the past 2 years have been canceled due to the COVID pandemic, you can bet that everyone is super excited to get out and actually celebrate!
Rob Banks headed to Buffalo, NY's Broadway Market to learn a little about the Dyngus Day tradition of pussy willows and squirt guns and how the Polish handle the tradition vs the United States. Of course, Buffalo is the #1 place in the United States for Dyngus Day so it is only appropriate that we know exactly why girls chase guys with pussy willows and guys shoot girls with squirt guns. Why do we use squirt guns on Dyngus Day? Why do we have pussy willows on Dyngus Day?
We caught up with Mike Knat, our expert about everything Easter, filled us in that we're not exactly doing what they do in Poland. In fact, they don't use squirt guns at all. Take a look at what Mike had to say below!
If you are heading out for Dyngus Day today, be safe, have a whole heck of a lot of fun and na zdrowie!
20 Restaurants In WNY The Food Network Should Feature
We love so many restaurants in Buffalo and The Food Network should highlight way more of them.
Top 50 Summer Restaurants in Buffalo and Western New York
Check out some of the best spots for food and drinks this spring and summer across Western New York!
The Top 20 Places Buffalo Loves to Shop At
The places that Buffalo loves to shop at the most!