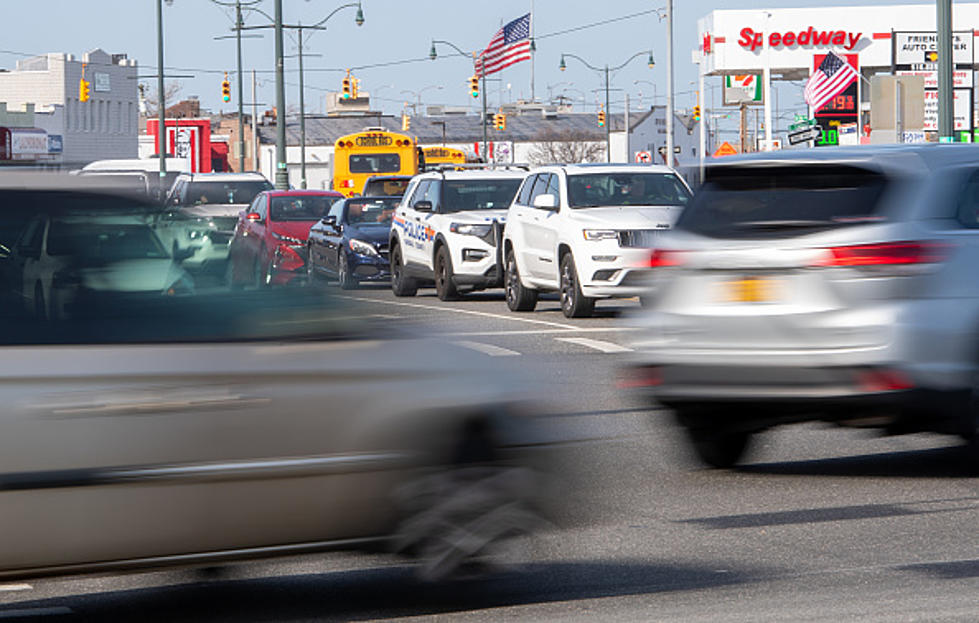 50,000 New York State Drivers Facing Massive Fine
Newsday via Getty Images
It never seems to fail that when you are in a hurry to get to work and the kids are running late for school, there is something on the roads that slows you down even more. It may be the rain or an accident or perhaps it is a school bus that stops every few driveways picking up kids. It can be very frustrating and only seems to happen when your day is already off to a slow start.
When you first started to drive, there is a good chance that you were extra cautious. You may have even been a little timid? Driving a vehicle means a lot of freedom and tons of responsibility. Depending on who taught you, the pressure to drive safely may have been heavy.
The good weather is here and the school year is in the last couple of months. This is the time of the year that law enforcement and school officials need to remind drivers to focus and stay alert more than ever. It is easy to get distracted this time of the year when you are commuting around. But the rules regarding driving near busses, specifically stopped busses, remains the same.
Police officers are going to keep an eye out for dangerous drivers as part of the annual Operation Safe Stop Day. It is estimated that 50-thousand New Yorkers illegally pass stopped school buses each day that school is in session. Penalties for a first-time offense include a fine of up to 400 dollars, five points on a person's drivers license and possibly 30 days in jail.
The end of the school year and the warm weather means that there will be more kids walking and riding bikes to school in New York State soon. Pay attention at cross walks and around schools, parks and playgrounds!
Top School Districts In WNY
Here are the latest rankings of School districts in Western New York.
30 famous people you might not know were college athletes
Stacker
dug deep to find 30 celebrities who were previously college athletes. There are musicians, politicians, actors, writers, and reality TV stars. For some, an athletic career was a real, promising possibility that ultimately faded away due to injury or an alternate calling. Others scrapped their way onto a team and simply played for fun and the love of the sport. Read on to find out if your favorite actor, singer, or politician once sported a university jersey.